Zu (Final Fantasy V)
18,478 pages on
this wiki
Talk

0
Final Fantasy V Enemy
Zuu
ズー (Zū)

Statistics
Level
HP
MP
15
850
0
Strength
Magic
22
0
Defense
M. Defense
Evasion
0
5
0
EXP
Gil
360
150
Zuu
ズー (Zū)

Statistics
Level
HP
MP
15
850
0
Strength
Magic
22
0
Defense
M. Defense
Evasion
0
5
0
EXP
Gil
360
150
Zu
ズー (Zū)
Statistics
Level
HP
MP
15
850
0
Strength
Magic
22
0
Defense
M. Defense
Evasion
0
5
0
EXP
Gil
360
150
Zu
ズー (Zū)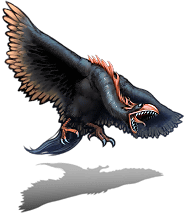 Statistics
Level
HP
MP
15
850
0
Strength
Magic
22
0
Defense
Resistance
Evasion
0
5
0
EXP
Gil
360
150
The Zu, also known as Zuu, is an enemy in Final Fantasy V. Unlike its brethren, Zu has only a critical attack.
Other appearances
Edit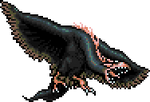 Zu from Final Fantasy V appears as an enemy in Pictlogica Final Fantasy.

Zu from Final Fantasy V has a Triple Triad card.

Etymology
Edit
[view  · edit  · purge]Zu means "fire" in the Sumerian language, and it is the name of an Akkadian god who appears as a massive bird and can breathe fire and water.
Related enemies
Edit