Ad blocker interference detected!
Wikia is a free-to-use site that makes money from advertising. We have a modified experience for viewers using ad blockers

Wikia is not accessible if you've made further modifications. Remove the custom ad blocker rule(s) and the page will load as expected.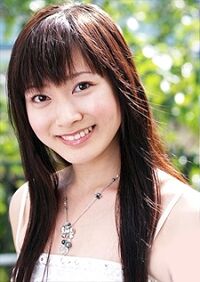 Yukari Fukui (福井 裕佳梨, Fukui Yukari?), born 28 October 1982 in Kanagawa Prefecture, Japan, is a Japanese voice actress known by the nickname Yukarin (ゆかりん) in Japan. She voices Oerba Dia Vanille from Final Fantasy XIII and Terra Branford from Dissidia Final Fantasy.
Notable Non-Final Fantasy worksEdit
Video games
Edit
God Eater and God Eater Burst - Shio
Luminous Arc 2: Will - Rina
Rune Factory 3 - Sia
Air Gear - Sumeragi Kururu
Gurren Lagann - Nia Tepplin
Highschool of the Dead - Shizuka Marikawa
Kill la Kill - Mankanshoku Sukuyo
School Rumble - Sarah Adiemus
External links
Edit