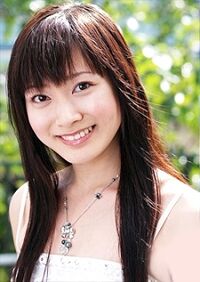 Yukari Fukui (福井 裕佳梨, Fukui Yukari?), born 28 October 1982 in Kanagawa Prefecture, Japan, is a Japanese voice actress known by the nickname Yukarin (ゆかりん) in Japan. She voices Oerba Dia Vanille from Final Fantasy XIII and Terra Branford from Dissidia Final Fantasy.
Notable Non-Final Fantasy worksEdit
Video games
Edit
God Eater and God Eater Burst - Shio
Luminous Arc 2: Will - Rina
Rune Factory 3 - Sia
Air Gear - Sumeragi Kururu
Gurren Lagann - Nia Tepplin
Highschool of the Dead - Shizuka Marikawa
Kill la Kill - Mankanshoku Sukuyo
School Rumble - Sarah Adiemus
External links
Edit
Ad blocker interference detected!
Wikia is a free-to-use site that makes money from advertising. We have a modified experience for viewers using ad blockers

Wikia is not accessible if you've made further modifications. Remove the custom ad blocker rule(s) and the page will load as expected.