Xezat Matias Surgate
Talk

3
13,959 pages on
this wiki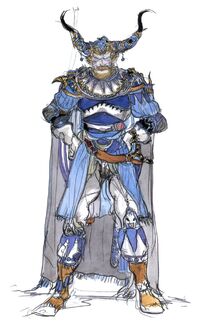 Xezat Matias Surgate (ゼザ・マティアス・サーゲイト, Zeza Matiasu Sāgeito?), originally romanized as Zezae, and known as Zeza in the Anthology and unofficial RPGe translations, is a non-player character in Final Fantasy V.
Xezat was one of the original Warriors of Dawn, along with Galuf, Dorgann, and Kelger. When he returned to his own world, after having defeated Exdeath, he became the king of Surgate.
Much like Galuf, he could never get accustomed to the life of a king and so always addresses himself as "The swordsman, Xezat". Xezat sacrifices his life in order to allow the Warriors of Light to destroy a Barrier Tower, which was upholding a barrier around Castle Exdeath. His death had a great effect on Galuf.