Wind Shrine (Final Fantasy V)
Talk

0
13,959 pages on
this wiki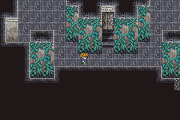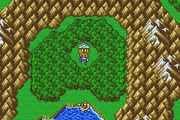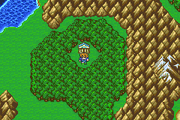 The Wind Shrine (風の神殿, Kaze no Shinden?, lit. "Temple of Wind") is a shrine built to protect the Wind Crystal in Final Fantasy V. It is accessible in Bartz's World and in the Merged World, although it is abandoned in the latter. A Healing Spring lies at its bottom, and a jar with its water is used by the scholars.
Near the beginning of the game, the king of Tycoon, Alexander Highwind Tycoon, flies from his castle to check on the Wind Crystal. Upon his arrival, the Crystal shatters, and the wind stops blowing.
Bartz, Galuf, Lenna, and Faris come after him to check on the Crystal, and on the way they face the Wing Raptor. Upon reaching the Crystal Room, they find the Crystal shattered. The Crystal shards resonate with both the party and the other Crystals, giving the new Light Warriors their energy and granting the Wind Crystal's Jobs: The Knight, the Monk, the Thief, the Black Mage, the White Mage, and the Blue Mage.
The background music that plays in the Wind Shrine is called "Sealed Away" (封印されしもの, Fūinsareshi Mono?).