Wendigo
ウェンディゴ (

Wendigo

?)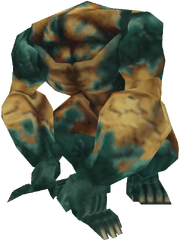 Statistics
Level
HP

1.25(Lv)² + 25(Lv) + 1000

Level
HP

1.25(Lv)² + 25(Lv) + 1000

1
1,026
19
1,926
STR

([5.5(Lv)] + [(Lv) / 4] - [(Lv)² / 100] + 24) / 4

MAG

([1.1(Lv)] + [(Lv) / 5] - [(Lv)² / 400] + 12) / 4

STR

([5.5(Lv)] + [(Lv) / 4] - [(Lv)² / 100] + 24) / 4

MAG

([1.1(Lv)] + [(Lv) / 5] - [(Lv)² / 400] + 12) / 4

7
3
32
8
VIT

((Lv) / 11) - [(Lv) / 2] + (Lv) + 2

SPR

((Lv) / 8) - (Lv) + (Lv) + 4

VIT

((Lv) / 11) - [(Lv) / 2] + (Lv) + 2

SPR

((Lv) / 8) - (Lv) + (Lv) + 4

3
4
13
6
SPD

((Lv) / 2) - [(Lv) / 4] + 12

EVA

((Lv) / 12) - [(Lv) / 24] + 1

SPD

((Lv) / 2) - [(Lv) / 4] + 12

EVA

((Lv) / 12) - [(Lv) / 24] + 1

12
1
17
2
EXP

5(Lv)² + 25

AP
EXP

5(Lv)² + 25

AP
30
2
120
2
Location
Galbadia - D-District Prison, Lallapalooza Canyon, Wilburn Hill, Great Plains of Galbadia (on desert ground), Rem Archipelago, Gotland Peninsula, Monterosa Plateau, Yaulny Canyon, Hasberry Plains, Roshfall Forests, Obel Lake, Shenand Hill
Ultimecia Castle - Stairway Hall, Passageway
Scan
A strong monster, but not good at using magic. Uses powerful physical attacks relying on its strength instead.
Class
None
Card
Wendigo (93.7%)
Jumbo Cactuar (6.3%)
Mug (50%)
Steel Pipe (100%)
Item drop (75%)
Card Drop (3.5%)
Wendigo
Draw
Berserk
Devour
Delicious!!!
Abilities
Punch, Arm Hug, Power Bomb, Dribble, Shoot
Other information
None
Wendigo
ウェンディゴ (

Wendigo

?)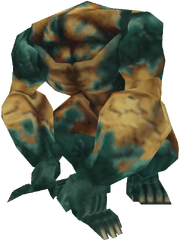 Statistics
Level
HP

1.25(Lv)² + 25(Lv) + 1000

Level
HP

1.25(Lv)² + 25(Lv) + 1000

20
2,000
29
2,776
STR

([5.5(Lv)] + [(Lv) / 4] - [(Lv)² / 100] + 24) / 4

MAG

([1.1(Lv)] + [(Lv) / 5] - [(Lv)² / 400] + 12) / 4

STR

([5.5(Lv)] + [(Lv) / 4] - [(Lv)² / 100] + 24) / 4

MAG

([1.1(Lv)] + [(Lv) / 5] - [(Lv)² / 400] + 12) / 4

33
9
45
11
VIT

((Lv) / 11) - [(Lv) / 2] + (Lv) + 2

SPR

((Lv) / 8) - (Lv) + (Lv) + 4

VIT

((Lv) / 11) - [(Lv) / 2] + (Lv) + 2

SPR

((Lv) / 8) - (Lv) + (Lv) + 4

13
6
19
7
SPD

((Lv) / 2) - [(Lv) / 4] + 12

EVA

((Lv) / 12) - [(Lv) / 24] + 1

SPD

((Lv) / 2) - [(Lv) / 4] + 12

EVA

((Lv) / 12) - [(Lv) / 24] + 1

17
2
19
2
EXP

5(Lv)² + 25

AP
EXP

5(Lv)² + 25

AP
125
2
170
2
Location
Galbadia - D-District Prison, Lallapalooza Canyon, Wilburn Hill, Great Plains of Galbadia (on desert ground), Rem Archipelago, Gotland Peninsula, Monterosa Plateau, Yaulny Canyon, Hasberry Plains, Roshfall Forests, Obel Lake, Shenand Hill
Ultimecia Castle - Stairway Hall, Passageway
Scan
A strong monster, but not good at using magic. Uses powerful physical attacks relying on its strength instead.
Class
None
Card
Wendigo (93.7%)
Jumbo Cactuar (6.3%)
Mug (50%)
Steel Pipe x2 (100%)
Item drop (75%)
Card Drop (3.5%)
Wendigo
Draw
Berserk
Protect
Devour
Delicious!!!
Abilities
Punch, Arm Hug, Power Bomb, Dribble, Shoot
Other information
None
Wendigo
ウェンディゴ (

Wendigo

?)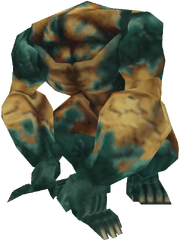 Statistics
Level
HP

1.25(Lv)² + 25(Lv) + 1000

Level
HP

1.25(Lv)² + 25(Lv) + 1000

30
2,875
100
16,000
STR

([5.5(Lv)] + [(Lv) / 4] - [(Lv)² / 100] + 24) / 4

MAG

([1.1(Lv)] + [(Lv) / 5] - [(Lv)² / 400] + 12) / 4

STR

([5.5(Lv)] + [(Lv) / 4] - [(Lv)² / 100] + 24) / 4

MAG

([1.1(Lv)] + [(Lv) / 5] - [(Lv)² / 400] + 12) / 4

46
12
124
29
VIT

((Lv) / 11) - [(Lv) / 2] + (Lv) + 2

SPR

((Lv) / 8) - (Lv) + (Lv) + 4

VIT

((Lv) / 11) - [(Lv) / 2] + (Lv) + 2

SPR

((Lv) / 8) - (Lv) + (Lv) + 4

19
7
61
16
SPD

((Lv) / 2) - [(Lv) / 4] + 12

EVA

((Lv) / 12) - [(Lv) / 24] + 1

SPD

((Lv) / 2) - [(Lv) / 4] + 12

EVA

((Lv) / 12) - [(Lv) / 24] + 1

20
2
37
5
EXP

5(Lv)² + 25

AP
EXP

5(Lv)² + 25

AP
175
2
525
2
Location
Galbadia - D-District Prison, Lallapalooza Canyon, Wilburn Hill, Great Plains of Galbadia (on desert ground), Rem Archipelago, Gotland Peninsula, Monterosa Plateau, Yaulny Canyon, Hasberry Plains, Roshfall Forests, Obel Lake, Shenand Hill
Ultimecia Castle - Stairway Hall, Passageway
Scan
A strong monster, but not good at using magic. Uses powerful physical attacks relying on its strength instead.
Class
None
Card
Wendigo (93.7%)
Jumbo Cactuar (6.3%)
Mug (50%)
Steel Pipe x4 (100%)
Item drop (75%)
Card Drop (3.5%)
Wendigo
Draw
Berserk
Protect
Devour
Delicious!!!
Abilities
Punch, Arm Hug, Power Bomb, Dribble, Shoot
Other information
None
| Lv | HP | STR | MAG | VIT | SPR | SPD | EVA | EXP |
| --- | --- | --- | --- | --- | --- | --- | --- | --- |
| 1 | 1026 | 7 | 3 | 3 | 4 | 12 | 1 | 30 |
| 2 | 1055 | 8 | 3 | 3 | 4 | 13 | 1 | 35 |
| 3 | 1086 | 10 | 3 | 4 | 4 | 13 | 1 | 40 |
| 4 | 1120 | 11 | 4 | 4 | 4 | 13 | 1 | 45 |
| 5 | 1156 | 13 | 4 | 5 | 4 | 13 | 1 | 50 |
| 6 | 1195 | 14 | 4 | 5 | 4 | 14 | 1 | 55 |
| 7 | 1236 | 15 | 5 | 6 | 4 | 14 | 1 | 60 |
| 8 | 1280 | 17 | 5 | 6 | 5 | 14 | 1 | 65 |
| 9 | 1326 | 18 | 5 | 7 | 5 | 14 | 1 | 70 |
| 10 | 1375 | 20 | 6 | 7 | 5 | 15 | 1 | 75 |
| Lv | HP | STR | MAG | VIT | SPR | SPD | EVA | EXP |
| --- | --- | --- | --- | --- | --- | --- | --- | --- |
| 11 | 1426 | 21 | 6 | 9 | 5 | 15 | 1 | 80 |
| 12 | 1480 | 23 | 6 | 9 | 5 | 15 | 2 | 85 |
| 13 | 1536 | 24 | 7 | 10 | 5 | 15 | 2 | 90 |
| 14 | 1595 | 25 | 7 | 10 | 5 | 16 | 2 | 95 |
| 15 | 1656 | 26 | 7 | 11 | 5 | 16 | 2 | 100 |
| 16 | 1720 | 28 | 8 | 11 | 6 | 16 | 2 | 105 |
| 17 | 1786 | 29 | 8 | 12 | 6 | 16 | 2 | 110 |
| 18 | 1855 | 31 | 8 | 12 | 6 | 17 | 2 | 115 |
| 19 | 1926 | 32 | 8 | 13 | 6 | 17 | 2 | 120 |
| 20 | 2000 | 33 | 9 | 13 | 6 | 17 | 2 | 125 |
| Lv | HP | STR | MAG | VIT | SPR | SPD | EVA | EXP |
| --- | --- | --- | --- | --- | --- | --- | --- | --- |
| 21 | 2076 | 35 | 9 | 14 | 6 | 17 | 2 | 130 |
| 22 | 2155 | 36 | 9 | 15 | 6 | 18 | 2 | 135 |
| 23 | 2236 | 37 | 10 | 16 | 6 | 18 | 2 | 140 |
| 24 | 2320 | 39 | 10 | 16 | 7 | 18 | 2 | 145 |
| 25 | 2406 | 40 | 10 | 17 | 7 | 18 | 2 | 150 |
| 26 | 2495 | 41 | 11 | 17 | 7 | 19 | 2 | 155 |
| 27 | 2586 | 42 | 11 | 18 | 7 | 19 | 2 | 160 |
| 28 | 2680 | 44 | 11 | 18 | 7 | 19 | 2 | 165 |
| 29 | 2776 | 45 | 11 | 19 | 7 | 19 | 2 | 170 |
| 30 | 2875 | 46 | 12 | 19 | 7 | 20 | 2 | 175 |
| Lv | HP | STR | MAG | VIT | SPR | SPD | EVA | EXP |
| --- | --- | --- | --- | --- | --- | --- | --- | --- |
| 31 | 2976 | 48 | 12 | 20 | 7 | 20 | 2 | 180 |
| 32 | 3080 | 49 | 12 | 20 | 8 | 20 | 2 | 185 |
| 33 | 3186 | 50 | 13 | 22 | 8 | 20 | 2 | 190 |
| 34 | 3295 | 52 | 13 | 22 | 8 | 21 | 2 | 195 |
| 35 | 3406 | 53 | 13 | 23 | 8 | 21 | 2 | 200 |
| 36 | 3520 | 54 | 13 | 23 | 8 | 21 | 3 | 205 |
| 37 | 3636 | 55 | 14 | 24 | 8 | 21 | 3 | 210 |
| 38 | 3755 | 57 | 14 | 24 | 8 | 22 | 3 | 215 |
| 39 | 3876 | 58 | 14 | 25 | 8 | 22 | 3 | 220 |
| 40 | 4000 | 59 | 15 | 25 | 9 | 22 | 3 | 225 |
| Lv | HP | STR | MAG | VIT | SPR | SPD | EVA | EXP |
| --- | --- | --- | --- | --- | --- | --- | --- | --- |
| 41 | 4126 | 60 | 15 | 26 | 9 | 22 | 3 | 230 |
| 42 | 4255 | 62 | 15 | 26 | 9 | 23 | 3 | 235 |
| 43 | 4386 | 63 | 15 | 27 | 9 | 23 | 3 | 240 |
| 44 | 4520 | 64 | 16 | 28 | 9 | 23 | 3 | 245 |
| 45 | 4656 | 65 | 16 | 29 | 9 | 23 | 3 | 250 |
| 46 | 4795 | 66 | 16 | 29 | 9 | 24 | 3 | 255 |
| 47 | 4936 | 67 | 16 | 30 | 9 | 24 | 3 | 260 |
| 48 | 5080 | 69 | 17 | 30 | 10 | 24 | 3 | 265 |
| 49 | 5226 | 70 | 17 | 31 | 10 | 24 | 3 | 270 |
| 50 | 5375 | 71 | 17 | 31 | 10 | 25 | 3 | 275 |
| Lv | HP | STR | MAG | VIT | SPR | SPD | EVA | EXP |
| --- | --- | --- | --- | --- | --- | --- | --- | --- |
| 51 | 5526 | 72 | 18 | 32 | 10 | 25 | 3 | 280 |
| 52 | 5680 | 74 | 18 | 32 | 10 | 25 | 3 | 285 |
| 53 | 5836 | 75 | 18 | 33 | 10 | 25 | 3 | 290 |
| 54 | 5995 | 76 | 18 | 33 | 10 | 26 | 3 | 295 |
| 55 | 6156 | 77 | 19 | 35 | 10 | 26 | 3 | 300 |
| 56 | 6320 | 78 | 19 | 35 | 11 | 26 | 3 | 305 |
| 57 | 6486 | 79 | 19 | 36 | 11 | 26 | 3 | 310 |
| 58 | 6655 | 81 | 19 | 36 | 11 | 27 | 3 | 315 |
| 59 | 6826 | 82 | 19 | 37 | 11 | 27 | 3 | 320 |
| 60 | 7000 | 83 | 20 | 37 | 11 | 27 | 4 | 325 |
| Lv | HP | STR | MAG | VIT | SPR | SPD | EVA | EXP |
| --- | --- | --- | --- | --- | --- | --- | --- | --- |
| 61 | 7176 | 84 | 20 | 38 | 11 | 27 | 4 | 330 |
| 62 | 7355 | 85 | 20 | 38 | 11 | 28 | 4 | 335 |
| 63 | 7536 | 86 | 21 | 39 | 11 | 28 | 4 | 340 |
| 64 | 7720 | 88 | 21 | 39 | 12 | 28 | 4 | 345 |
| 65 | 7906 | 88 | 21 | 40 | 12 | 28 | 4 | 350 |
| 66 | 8095 | 90 | 21 | 41 | 12 | 29 | 4 | 355 |
| 67 | 8286 | 91 | 21 | 42 | 12 | 29 | 4 | 360 |
| 68 | 8480 | 92 | 22 | 42 | 12 | 29 | 4 | 365 |
| 69 | 8676 | 93 | 22 | 43 | 12 | 29 | 4 | 370 |
| 70 | 8875 | 94 | 22 | 43 | 12 | 30 | 4 | 375 |
| Lv | HP | STR | MAG | VIT | SPR | SPD | EVA | EXP |
| --- | --- | --- | --- | --- | --- | --- | --- | --- |
| 71 | 9076 | 95 | 23 | 44 | 12 | 30 | 4 | 380 |
| 72 | 9280 | 96 | 23 | 44 | 13 | 30 | 4 | 385 |
| 73 | 9486 | 97 | 23 | 45 | 13 | 30 | 4 | 390 |
| 74 | 9695 | 98 | 23 | 45 | 13 | 31 | 4 | 395 |
| 75 | 9906 | 99 | 23 | 46 | 13 | 31 | 4 | 400 |
| 76 | 10120 | 101 | 24 | 46 | 13 | 31 | 4 | 405 |
| 77 | 10336 | 101 | 24 | 48 | 13 | 31 | 4 | 410 |
| 78 | 10555 | 103 | 24 | 48 | 13 | 32 | 4 | 415 |
| 79 | 10776 | 103 | 24 | 49 | 13 | 32 | 4 | 420 |
| 80 | 11000 | 105 | 25 | 49 | 14 | 32 | 4 | 425 |
| Lv | HP | STR | MAG | VIT | SPR | SPD | EVA | EXP |
| --- | --- | --- | --- | --- | --- | --- | --- | --- |
| 81 | 11226 | 106 | 25 | 50 | 14 | 32 | 4 | 430 |
| 82 | 11455 | 107 | 25 | 50 | 14 | 33 | 4 | 435 |
| 83 | 11686 | 108 | 25 | 51 | 14 | 33 | 4 | 440 |
| 84 | 11920 | 109 | 25 | 51 | 14 | 33 | 5 | 445 |
| 85 | 12156 | 110 | 26 | 52 | 14 | 33 | 5 | 450 |
| 86 | 12395 | 111 | 26 | 52 | 14 | 34 | 5 | 455 |
| 87 | 12636 | 112 | 26 | 53 | 14 | 34 | 5 | 460 |
| 88 | 12880 | 113 | 26 | 54 | 15 | 34 | 5 | 465 |
| 89 | 13126 | 114 | 26 | 55 | 15 | 34 | 5 | 470 |
| 90 | 13375 | 115 | 27 | 55 | 15 | 35 | 5 | 475 |
| Lv | HP | STR | MAG | VIT | SPR | SPD | EVA | EXP |
| --- | --- | --- | --- | --- | --- | --- | --- | --- |
| 91 | 13626 | 116 | 27 | 56 | 15 | 35 | 5 | 480 |
| 92 | 13880 | 117 | 27 | 56 | 15 | 35 | 5 | 485 |
| 93 | 14136 | 118 | 27 | 57 | 15 | 35 | 5 | 490 |
| 94 | 14395 | 119 | 27 | 57 | 15 | 36 | 5 | 495 |
| 95 | 14656 | 119 | 28 | 58 | 15 | 36 | 5 | 500 |
| 96 | 14920 | 121 | 28 | 58 | 16 | 36 | 5 | 505 |
| 97 | 15186 | 121 | 28 | 59 | 16 | 36 | 5 | 510 |
| 98 | 15455 | 122 | 28 | 59 | 16 | 37 | 5 | 515 |
| 99 | 15726 | 123 | 28 | 61 | 16 | 37 | 5 | 520 |
| 100 | 16000 | 124 | 29 | 61 | 16 | 37 | 5 | 525 |
A Wendigo is an enemy in Final Fantasy VIII. It is a headless, ape-like monster that attacks swiftly with basketball-like moves. Wendigos appear in forests around Timber area and atop plateaus in Galbadia (accessible only on Ragnarok). They are most common in the barren areas near Deling City where one may encounter up to two of them at once.
They have the rare Steel Pipe item to mug, needed to acquire the Guardian Force Doomtrain.
Wendigos use only physical attacks, some of which are quite powerful and can hurt the entire party at once.
Because they only use physical attacks, blinding them helps, and they are also susceptible to Sleep. The player can draw-cast Protect to cut the damage taken from its attacks to half.
Wendigo Card

Element
None
Refine
1 refines into 1 Steel Orb
Drop
Wendigo
Card
Wendigo
Level 4 (Monster Card)
Win
N/A

The Wendigo appears as a random enemy in Chocobo World at higher levels. It is the fastest, strongest random battle enemy in Chocobo World.

Etymology
Edit
[view · edit · purge]In Algonquian mythology, a wendigo is a cannibalistic spirit that would possess humans and force them to consume human flesh. In alternate legends, the wendigo would possess its victim during their first cannibalistic experience. Wendigos are strongly associated with winter, where starvation was common.