Walkthrough:Final Fantasy XIII/Cymbeline/Part 8
Talk

0
13,962 pages on
this wiki
Last chapter finished sadly in my opinion. A woman crying is never good, plus when shes usually always happy that makes it worse. However that is only a few minutes behind us and we are going to shoot across the globe to get back together with Lightning and Hope, and neet a few new/old faces.
Chapter 7: Palumpolum
Edit
Ooo this chapter starts off flashy. BTW Director Rosch seems like a huge D-bag at first but give the guy some time and you'll see that he's not that bad. Plus even for a guy he works a ponytail pretty well. I guess when you a big military Director you still have to have your girly side right Square? Ha Hope and Lightning are at it again, They're like Vanille and Sazh except the genders are reversed, I like that. And it looks like old rival are now friends, so not only will we fight PSICOM but now we also have to deal with the Guardian Corps. Alrighty now lets get to setting ourselfs up. In the Crystarium I would get the rows that Vanille and Sazh worked on first (the levels right above the role crystals) in all three roles for both characters, then I would focus on Lightning's Ravager role and Hope's Medic role. For Paradigms you will want:
| Paradigm | Lightning | Hope |
| --- | --- | --- |
| Slash & Burn | Commando | Ravager |
| War & Peace | Commando | Medic |
| Dualcasting | Ravager | Ravager |
| Double Dose | Medic | Medic |
I would also give Lightning a Power Wristband and a Tungston Bangle while Hope has two Silver Bangles. With all this set up lets move forward and perpare for the long chapter with the horor of many narrative changes.
Save if you want, then continue forward and fight the first group of Corps units. After keep moving forward and face your second group of Corps units. Now head inbetween the two trucks and go around the one to your right and open the treasure sphere for Fiber-optic Cablex3. With that head back and follow Hope into the drainage pipe. The pipe is a very small and linear path, however when the map shows a side path to your left head down it and open the treasure sphere for Holy Waterx3. Then just follow the linear path and jump out of the drainage pipe when you reach the end. This area is linear and the soldiers won't give you to much trouble so just keep moving forward. By the way the flying motorcycle enemy is weak to Lightning damage so keep that in mind when fighting it. Anyways after fighting it continue forward and enter the next, much larger, drainage pipe and follow it to the end. When you get out head to your right and open the treasure sphere for a Librascope. After continue forward to enter the Nutriculture Complex.
Turn around and save if you wish then continue forword for a scene where Hope assures Lightning that only kids like him know about the enterance to this area and today we'll find out where this tunnel exits, what fun! Anyway move forward and activate the machine to your right. This brings over a platform that will take you across to the next part of this area. When you get there, activate the machine to your left and ride the same lift again. If you do you will end up in a "secret" area and open the two treasure spheres for Holy Waterx4 and a Phoenix Down. Then ride back to where you need to be and move forward. Here you will encounter a new, and VERY annoying enemy called Flanitor. They don't do much in battle other than use rescue to heal their allies and when they do annoying siren sounds go on and this happens until you kill either one of them or both. Focus on these enemies first always unless you enjoy headaches.
Continue forward for a battle against a cousin of the Scalebeast, the Lucidon. Like his pal you need to stagger him to remove his armor, however because we have Lightning when he's staggered we can launch him and make him completely helpless, so that helps a lot. After he's gone continue forward for a scene about the Fal'Cie Carbuncle. Well lets move on shall we? The next enemy you face is a "Mr. Paramedic" and curses! He's not alone! Oh my poor eardrums! When those god aful creatures are destroyed continue forward and when you get to the two machines activate the one to your left first to be taken to another secret area. This one's guarded by a Lucidon and he has a medic on the scene, so you know who to take out first. With them gone open the treasure spheres for Mobius Coilx2 and an Aqua Ring. After collecting those head back and activate the other machine to move onward. When you reach where you need to go your first battle here will be against a Lucidon. After head forward for another scene. Woah, never saw that revelation comming, the people of Cocoon are just pets to the Fal'Cie. This scene just made a whole lot of sense and it gave Lightning a new goal to strive for. No more "Operation Nora" say hello to "Operation I Won't Abandon You Hope"! Actually no, not really, now our two heros for the time are just goint to drift along and see where they go, for now.
God this area is longer than I remembered...anyway move forward like always, and you've got to be kidding me. You know what operation we should have? "Operation Kill all Flanitors!" A group of three just begs you to take some headache medicine. God I hate these things. After killing what I hope is the last of those things, open the treasure sphere in plain sight for a Warding Talisman. After head forward and whatch the scene where Lightning tells Hope that she is an orphan and we also learn that Lightning isn't her real name, she changed it to be strong for Serah. Also I guess Lightning name means "It flashed bright, then fades away. It can't protect, it only destroys." Interesting but I think she did a good job protecting Hope from all the stuff they've fought over the past chapters don't you? Oh look a ghost rememberance sequence. Cute, but then Snow shows up and turns everything ugly. "And then I see his stupid face" Hope be ready to see his stupid face a lot more. And I mean a lot. When the scene closes we see a couple of Dr. Flans. Mute your T.V. and kill them off. After head forward activate the machine and save when you get the opertunity to, you don't want to fight those Flans ever again, trust me. Well when your ready move forward onto the elevator.
And here we have another very long cutscene. Lightning's actually very touching in this scene, very different from her usual self. After that the scene gets fancy. Woah, a public execution, we've never had any of these for a long time, if only it was Snow...Oh speak of the devil here he comes to save us and it...actually works!? It must've been Fang's help, there is no way Snow could have pulled this off alone. Its actually a very good scene though, plus they just killed at least 100 soldiers there were a ton there. Then Lightning and Fang ditch Snow, but force Hope to stay with him, thats completly unfair for Hope, he should go with the nice ladies. Well the battle is nothing special just auto-gasalt (or manualy chose your attacks if you arn't feeling lazy) and you should win. If you don't just pumble whatever survives. And as soon as the battles over Snow's already going on about how the hero is back. You saved our life once Snow, that doesn't make you a hero.
Alright its time to work with Snow's way underdeveloped Crystarium, and according to his CP amount from the time he left until now I gained 14,604 CP, so not bad. With Snow I would grab all the crystals up to the most recent level in all three roles, then I would focus on his Commando role first followed by his Sentinel and then finally his Ravager role. (I was able to max both Com and Sen but only got to the last HP crystal on Ravager). For Hope lets continue working on his Medic role. As for accessories I would keep Hope with what he's got, and I would give Snow, well actually I wouldn't give Snow anything except for maybe a Doctor's Code in case you need that extra healing. If you want to be really careful give him both of your Doctor's Codes, the choice is up to you. And for Paradigms:
| Paradigm | Snow | Hope |
| --- | --- | --- |
| Slash & Burn | Commando | Ravager |
| War & Peace | Commando | Medic |
| Dualcasting | Ravager | Ravager |
| Lifeguard | Sentinel | Medic |
With all this set up its time to move on. Save, then follow the linear path up the Ice tracks killing the enemies as you go. On the higer up area run past the next ice ramp then kill the enemies and open the treasure sphere for a Fortisol. With that taken care of move forward and up the next ice ramp and kill the soldiers that are waiting for you. Then head up the path to your right and fight the large group of soldiers guarding a treasure sphere containing the Paladin weapon for Snow. I wouldn't give it to him. Head back and continue forward and after the group of mixed soldiers jump down into the ally thing and when you drop down, to your left is a treasure sphere with Insulated Cablingx4. After that just coninue forward and save when you can. When you reach the end you also reach a scene and after that we have another team swap. Does anyone else think Snow says the worst things at the worst times? Hahaa "I'm great, your great, everybody's great" This is why I love Fang. She, like Sazh and Vanille, have some of the best lines in the game. Well everybody here is the very last Character box in the entire game so here we go:
Playable Character: Oerba Yun Fang
Weapon: Lance
Major Roles: Commando, Sentinel, Saboteur
Full-ATB Skill: Highwind
Fang is amazing, both in combat and in character. She has an amazing austrailian accent (shared with another of my favorite characters) and she is the strongest character in the game. Fang will do anything to protect Vanille, and I mean pretty much anything. She, unlike most of the cast, has a great sense of humor and often helps keep things moving forward. Not to forget but have you seen her outfit? Compared to everyone elses she and Vanille win the craziest outfit award. Anyway Fang is the last member of my final 3 so get used to seeing her, a lot.
In combat Fang has the higest Strength allowing her to hit enemies for the most damage as a Commando. She is the best Commando in the game and can learn most higher level debuffs that Vanille can't learn. She's the only other sentinel in the game and who would you rather use, a self-proclaimed hero or a real hero with great other roles and a crazy outfit? I'm hoping you picked Fang because in my walkthrough replacing her with Snow is just unacceptable. Once we can push him in a cornor, thats exactly where he is going to sit and rot.
With Fang joining us we can work on her Crystarium as well as Lightnings. Fang joined me with 2800 CP, but she is mastered up to her final role area in all three roles. With Fang I would just dump all my points into the Commando role and for Lightning I would do the same but for her Ravager role. As for accessories I would give Fang Lightning's Power Wristband and leave Lightning with her Tungsten Bangle. As for Paradigms:
| Paradigm | Fang | Lightning |
| --- | --- | --- |
| Slash & Burn | Commando | Ravager |
| War & Peace | Commando | Medic |
| Divide & Conquer | Saboteur | Commando |
| Lifeguard | Sentinel | Medic |
And now we can move onward. There are no treasure spheres here so just move forward killing the enemies as you go. You shouldn't have any trouble taking out most of them especially with the combines forces of our two beauties of the battlefield. After the three battles you are done here and when you reach the end point of the alleys watch the scene and here we learn a little more about Fang. She's "got a few screws loose, but she's a l'Cie." Oh and she wasn't born on Cocoon, she was born on Gran Pulse makeing her a real Pulse l'Cie. Oh and Vanille is her partner which means she is from Gran Pulse too and that means that because of her and Fang the whole story is happening. Those two are the real main characters not Lighting, not Serah, not anybody but Vanille and Fang. Well and now we are back to Snow and Hope.
You don't need to do any developement and your paradigms are the same from last time so you can just let loose. Start by turning around and opening the treasure sphere for Holy Waterx4, then head forward and save. This is a long area where all you do is try and play hero as Snow. Well we might as well make him seem successful so lets get this over with. As you move forward there is a cornor where you can jump up to a higher level. Head up here and run to the end and open the treasure sphere for Incentive Chipx2, then head back to fight all the soldiers because you want as much CP as possiable. Continuing forward this is one of the few areas you can hear what people have to say but its not important so just continue forward. When you reach the save station before saving open the treasure sphere for a Guardian Amulet. After getting that the rest of this area is just moving forward and causing chaos. There are no more treasure spheres so just have fun running and killing soldiers. Eventually, you will reach a cutscene where Snow saves a bunch of lives? This chapter must be to show how good of a "hero" Snow is. Right after you'll be thrown into a pretty easy battle. After that head forward and you'll have another scene where and angry mob wants to kill Hope, and seriously, the one they should want to kill is Snow, but an angry mob is an angry mob so... Snow trys to save the day by blocking them off and Hope kindly sets the girls toy on the rubble saying that he's sorry. Then they make their great escape.
We are now on a higher area of Palumpolum but before we go create the Supersoldier Paradigm (Commando and Synergist). After that we can move onward. Run forward and save, then have another cutscene. Felix Hieghts is a "great place for family living". I wonder why Hope doesn't want to go there? Well anyways just run forward and fight the enemies before jumping down to follow Hope. When you jump into this new area turn around and go all the way back and open the treasure sphere for a Shaman's Mark. Give that to Hope right away, then fight the enemy that chased you under here. Afterwards just run forward fighting some soldiers. Take the exit to your right when you see it and fight some more soldiers. When you jump onto the mesh thing look to your right and open the treasure sphere for the Vidofnir for Hope. Its a useful weapon with the Defense Matenance ability but we really don't need that yet so just stick with Hawkeye. Now continue forward and when you reach the cement thing head to your left first and open the treasure sphere for Thrust Bearingx3. Then continue onward and fight the Velocycle. As you go forward there is a treasure sphere in plain sight containing a Deceptisol. After fighting the enemies take the lower mesh path to its end and open a treasure sphere for 2000 Gil. After that just head back to the upper path and follow it to a Save Station, fighting the enemies along the way. When you reach the Save Station it would be wise to develope your characters and save so work on Snow's Ravager role (at this point he should be maxed) and Hope's Medic role (it should max) and then his Synergist role. With that make sure the you have the Supersoldier Paradigm and set it as your active one. Then save and head forward and into a boss fight.
Boss Fight: Ushumgal Subjugator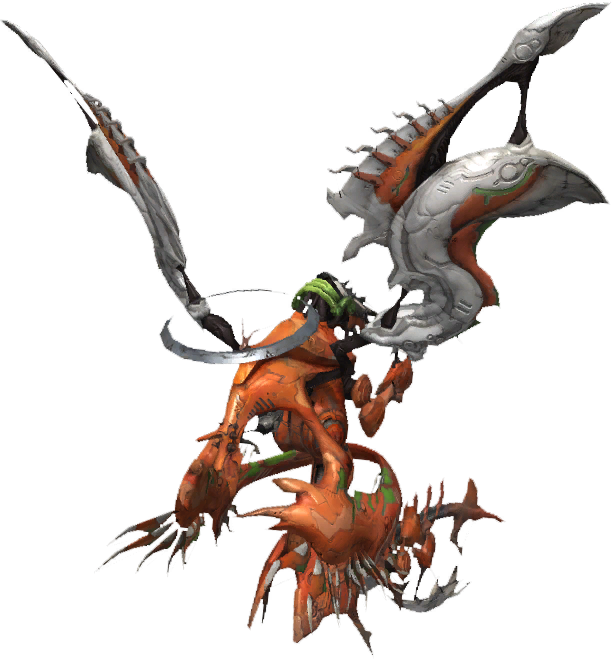 HP: 126,000
Magic: 0
Strength: 171
CP: 960
Difficulty: Easy
Start off in Supersoldier so you can buff up your party while smashing this machine with Snow's fists. Once Hope is finished buffing you should change to Slash & Burn and drive the chain gauge up a little before switching to Dualcasting and driving it up the rest of the way. Once its staggered use Slash & Burn to damage it as much as you can, and use War & Peace to heal when nessessary. After just repeat the same process being sure to rebuff when needed. Also watch out for an attack called Tail Hammer because this will cause some pain to both members of your team. Another interesting ability this machine has is Overdrive that gives it Bravery at the cost or Deprotect and Deshell meaning that you do even more damage. Thats great! With this strategy the machine should fall after just 1 Stagger. (Thank you Overdrive!)
For beating this machine you will recieve an Abominable Wing.
After its beaten if flys away and Snow rejoiced by shouting "AW YEAH!" Look everyone futuristic Vending macnines. As you all will soon see this is one of my favorite cutscenes in the entire game. The weird thing is that Hope sees his mother where Snow is that that just kind of scares me.I'm not going to recap this scene but after watching it I hope that you know why I enjoy it so much. Well when its over save your game and now we change our story over to Fang and Lightning.
Oh look its a flashback from Day 5! And its about two of my favorite characters! This is definatly going to be good. Oh look Lightning slap! Haha Fang. "That it?" This scene just gets better and better "You sound exactly like Snow. And he didn't hit me". This is why I love Fang. Lines like these. Your Paradigms haven't changed at all and you dont need to develope so we can start moving. First, though your going to want to turn around and run back all the way to open a treasure sphere with Bestial Clawx15. Then head forward like usual. When you reach the area where you can either go up and around or down and through go down and fight the enemy and open the treasure sphere for teh Gae Bolg for Fang. Don't give it to her though. After you can just continue forward fighting and when you see another treasure sphere in plain sight open it for the Axis Blade for Lightning. Also those Behemoths are able to be slowed so do so to make the fight against them eaisier. Oh yeah and theres another scene revieling more about Fang and her past. When you reach the end you get another scene where Fang look at Lightning's brand to see how far along she's gone. Then they have to race to Snow's rescue so lets go! And its a Snow scene and can someone please explain to me why a fall from that height hasn't killed Snow? What the heck? This scene is just Snow groaning and trying to get Hope and him away from the army.
Now with Fang and Lightning run forward and save at the Save Station before moving forward. Head up the stairs and go to the left and fight the enemies in front of you. When they're gone open the treasure sphere by them for a Tungsten Bangle. Now head down and to the right and fight some more enemies, and then you have the choice of the upper or lower path. Take the upper path (or the left from my camera angle) and after defeating the enemies open the treasure sphere for a Black Belt. After that just head forward and at the save station develope your characters. For Fang max out her Commando role, then work on her Saboteur role. For Lightning max out her Ravager role then work on her Commando (I almost maxed it). After that save then head forward for a happy little reunion.
Boss Fight: Ushumgal Subjugator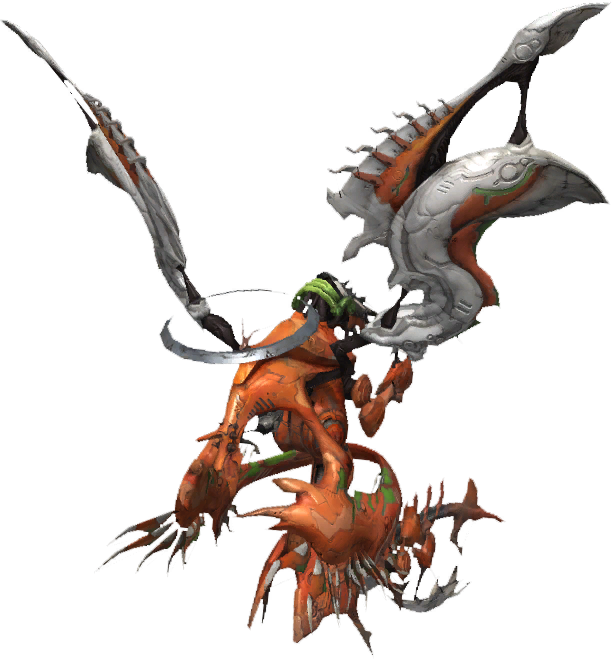 HP: 378,000
Magic: 0
Strength: 171
CP: 960
Difficulty: Medium
You start this battle with just Hope and if you honestly think you can win, you are batshit crazy. Cast Libra then just wait for the real battle to start. Soon Lightning and Fang will show up and you will be in control of Fang. Start by switching to Evened Odds to debuff it while Hope buffs you. Once thats done switch to Relentless Assault and lay down the hurt, while switching to Diversity to heal up the damage it dishes out. The fun thing is once you staffer it you can launch it so enjoy a stagger period free of attacks :). After the first stagger slow will have worn out so switch to Evened Odds to reapply it while following a similar strategy. However when it targets someone it will use Pinpoint Beam to constantly attack that one person for some pretty decent damage. Because of this insted of Relentless Assault to fight it use Diversity only to keep everyone alive and when it is staggered switch back to Relentless Assault and it should fall after this next stagger. (Note, when it stops using Pinpoint Beam and starts going back to its regular attack you can switch back to the origional strategy.) It should fall sometime after the second Stagger.
For winning you get a Shield Tailsman and an Abominable Wing.
And now we get a long touching cutscene. And we hear again about how Snow's to stubborn to die. And we get another Vanille thought thing giving this scene a moral/value like thing. We are now outside the Estheim Residence, and all you need to do is run forward and open the treasure sphere near the flower bed for a Phoenix Down. After that head forward into Hope's home. Now as Fang go forward and save, then if you want examine everything in the house, but to move on examine the TV with the red thing below it. Oh great another Purge how fun, and Lightning and Snow get a little quality bonding time. After this there is a big get together in the Family room of their home. And we get more Snow ranting and Hope's dad tells off his plan. Haha Fang always lightens the mood "so what then are we just going to smile and eat a bullet?" And look is a PSICOM invasion squad which means its time to get ourselves out of here.
After all that we are throw into combat against a few PSICOM troops basically nothing to worry about. From where you start head forward and fight some more troops and open the treasure sphere for and Ethersol. Then head around the lower area and when you get to the dead end area open the treasure sphere for a Brawler's Wristband. After head back to the Save Station and try to max out your characters and if you can't I would grind around here until you can. After you've done that or if your just going to fight the boss its time to reequip your characters. Give Lightning her Edged Carbine as well as a Tungsten Bangle. Leave Fang as she is, but replace her Power Wristband with the Brawler's Wristband, and Hope is fine as he is but replace his Silver Bangle with your other Tungsten Bangle. With that taken care of activate the thing with the red circle under it and be ready for the final boss fight of the chapter (finally!)
Boss Fight: Havoc Skytank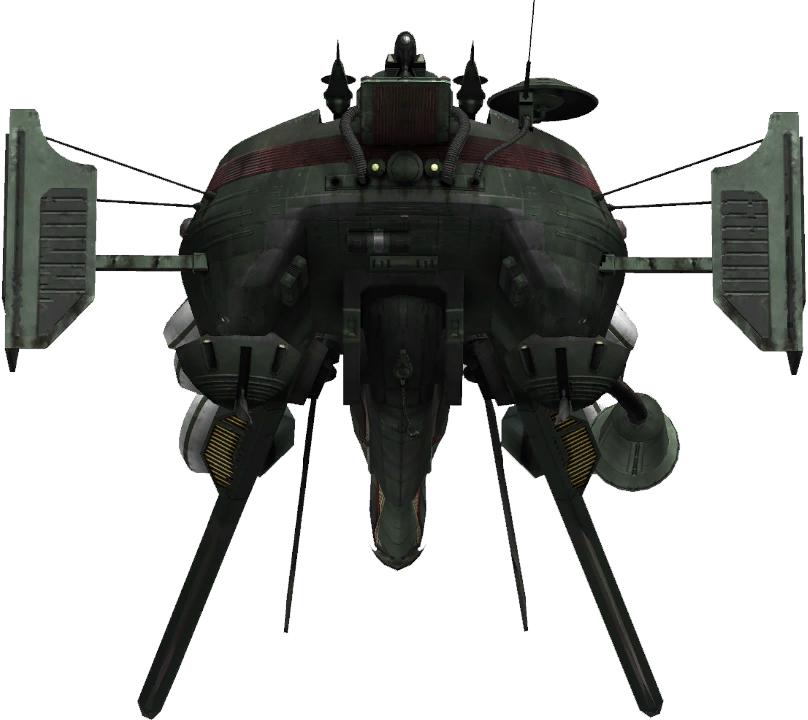 HP: 441,000 (Skytank)/10,710 (Turrets)/12,600 (Hulls)
Magic: 0
Strength: 218
CP: 1,800
Difficulty: Easy
Starting off in Evened Odds allows you to buff up at the start of the battle. After you have both Protect and Shell on all characters start taking out the pieces of the Skytank 1 at a time starting with the Turrets and then the Hulls. Make regular shifts to heal and be especially careful when it deploys its Main Cannon to attack. Using Paradigms like Soldiarity and Delta Attack are very useful for this battle. Its also important to know that you can only use magic attacks to hit it, like Ruin and Fire. Don't forget to reapply your buffs when they wear off. Once you've destroyed all of its extensions it will have very low health and its attack speed will have gone down by a lot. Heal up with Diversity then go all out with Relentless Assault for the finish.
For winning you get some Uraninite, access to Plautus's Workshop and a Crystarium Expansion.
After that the Chapter is over. I'm tired of recapping cutscenes so just watch it and save when you're prompted. Then I will see all of you in Chapter 8.