Walkthrough:Final Fantasy XII/FlamesofRebirth/Part 2
Talk

0
13,963 pages on
this wiki
Page 2- Giza/ First Sidequests FlamesofRebirth
Completely random introductory quote-
"They've done studies, you know. 60% of the time, it works every time."
—Brian Fantana, Anchorman
The game starts to open up
There are quite a few optional areas in this game, and the first two just became available. The enemies will most likely be too tough for you at the moment, but we can do something about that.
Optional Area Overview- Dalmasca Westersand
Rare Game
Level
HP avg
Weakness
Zone
Conditions
Steal/Drop
Kaiser Wolf
41-42
19,615
Earth
Corridor of Sand
Join Hunt Club, defeat Lindbur Wolf during same trip to Westersand (40% chance to appear)
Not worth mentioning
Fideliant
18-19
5,192
Holy
The Midfault
Random, 20% chance to spawn
Capricorn Gem (CS), Heavy Lance (UD)
Lindbur Wolf
16-17
4,163
Water
Shimmering Horizons (separate area)
Kill at least 20 wolves during current trip to Westersand
Gladius (RS)
Dustia
17-18
7,269
Holy
Corridor of Sand
One party member <10% max HP when you enter the zone
Book of Orgain-Mille (CS), Flame Staff (UD)

Loot to Look For
Wind Magicite x 6

CD- Dive Talon

Gnoma Halcyon x 1

RS/ RD- Gnoma Entite

Arcana x 15

30% MD (Warmage)- Dustia

Book of Orgain x 5

CD- Dustia
While you're out here in the Westersand...
If you want to gain a few levels quickly and easily, this is the best way to do it early in the game.
The Cheating Bastard (Tip #2)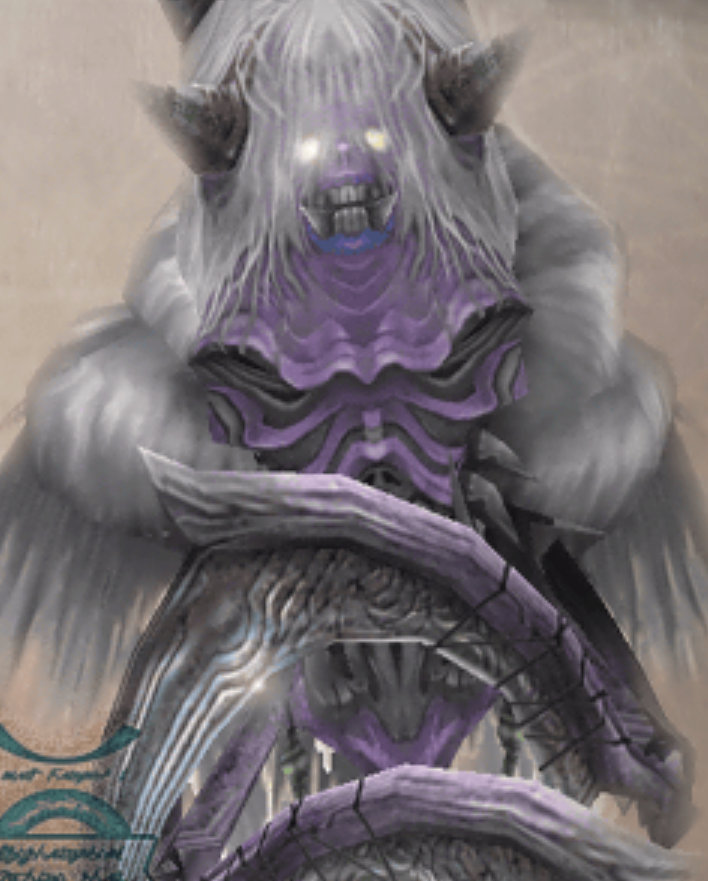 There are two important pieces of information about leveling up that players should be aware of. Whenever a new character joins the party their level is set at one or two higher than Vaan's current level. Also, exp. gained from defeating an enemy is divided between all active party members, meaning that it is usually split three ways. However, at this point in the game no one has had the misfortune of being stuck with Vaan, meaning he will get the full amount all to himself. Leave Rabanastre by the West Gate and follow the wall north and west, you will see the entrance to the Corridor of Sand area. Now, attack yourself until your HP are at less than 10%, and set your game speed to slowest. When you walk into the zone the rare enemy Dustia will appear and begin charging the spell Dark, which would easily slaughter you at your pathetic level. Luckily for you, items have zero charge time and the Phoenix Down instantly kills undead types like our friend Dustia. As long as you're quick enough with the item your foe will fall before his spell can be cast, earning you 1,100 exp, which will level you up very quickly up to the mid-20s or so. But wait, there's more. Dustia is only supposed to appear once per trip to the Westersand, making him difficult to chain. Luckily there is a glitch where rare enemies will re-spawn as long as you exit the zone before the exp and LP earned is displayed on the screen. (You can exploit this later to obtain Grand Armors from Helvenik.) As soon as that Phoenix Down hits, run up to Dustia, grab the loot that he drops, and get out of the zone. If you were quick enough he will appear again when you turn around and walk back into the CoS (assuming your HP are still less than 10%.) When you run out of Phoenix Downs to toss, you can run west through a few zones to the orange save crystal, sell all the Books of Orgain and Flame Staves you've collected, and buy more. Don't touch the save crystal, or it will break your chain, lowering your chance of getting the good loot. Since none of the other characters have joined the party at this point, when they do they will be just as over-leveled as Vaan. You will also be filthy rich from all the loot you collected in the process, and if you keep a Flame Staff or two you will have a weapon much more powerful than any you can buy at this stage of the game. You can use this method to easily attain any level you desire before the game has really even started. Just know that if you do, you are… a cheating bastard.
Another Optional Area
Not all zones will be accessible right now, you have to find rocks that can be knocked into the sand pits to open up other paths. By the time you get to Ozmone Plain all areas will be available. Unless you're seriously over-leveled, stay away from here for now.
Optional Area Overview- Zertinan Caverns
Rare Game
Level
HP avg
Weakness
Zone
Conditions
Steal/Drop
Molen
38-39
60,096
Water
Hourglass Basin
Go to separate area with Grenades, wait 10-15 seconds, appears in regular section
Mythril (steal), Gigas Chestplate (drop)
Alteci
41-42
52,491
Ice
The Undershore
Join Hunt Club, Chain 12+ Mallicants, exit and re-enter the zone
Not so much

Loot to Look For
Frog Oil x 2

10% MD(Hunter)- Speartongue

Aries Gem x 3

VRD- Speartongue

Sagittarius Gem x 4

RS- Slime

Yellow Liquid x 2

VRD- Slime

Back to the mandatory stuff

Go out South Gate and into another dry, desolate area. Why would the royal family of Dalmasca build their kingdom out in the middle of a friggin dust bowl? Could it be that they just got the land really cheap because no one else wanted it?

Area Overview- Giza Plains (The Dry)
Rare Game
Level
HP avg
Weakness
Zone
Conditions
Steal/Drop
Nazarnir
45-46
39,812
Ice
Starfall Field
Join Hunt Club, randomly replaces Sleipnir in SE corner (40% chance)
Nothing worthwhile

Loot to Look For
Snake Skin x 8

CS/CD- Wildsnake

Water Stone x 5

CS/UD- Giza Rabbit

Gemini Gem x 3

RS- Werewolf

Kotetsu (katana)

VRD- Werewolf

"Better head down to the village on Giza Plains"

The village is a short walk due south. When you enter talk to Masyua and agree to find Jinn. You can buy the map of this area from the moogle near the entrance, it will make navigation easier. Penelo joins the party temporarily, making us two for two on characters with no significance to the plot.

Character Intro- Penelo
She has the highest magic power of anyone in the party, at the expense of a worthless physical attack and low defense. Those weaknesses will make her obsolete as soon as a certain other character joins our ranks, but a powerful mage with healing magic is essential at all times, and for now she's the best we've got. It's a good idea to arm her with guns to circumvent her pathetic strength rating. This will also keep her as far away from enemies as possible, reducing the amount of damage she takes. At least she isn't as annoying as some previous female characters.
Strengths- Highest magic power for most of the game
Weaknesses- Low strength and HP
Job- Mage
Best Weapons- Guns, Rods, Staves

Sun Stones

Jinn is in the Crystal Glade, directly south of the village, but to get to it you need to go either east or west, then south, then either west or east depending on which way you exited the village. I won't insult your intelligence by walking you through the Sunstone quest, just go to the spots marked on the map. If you get targeted by the Werewolves in Starfall Field, run like hell. Seriously, those things will eff you up. Give the charged stone to Jinn and you will be teleported to the village, where you receive the Crescent Stone. Before delivering it to Old Dalan, complete the next set of side quests with Penelo before she temporarily leaves the party.

The Cheating Bastard (Tip #3)
These will get less common soon. This particular set of tricks isn't really cheating, except for the fact that in order to pull them off you probably have to do the power leveling technique mentioned earlier. Remember those Werewolves I just told you to run from like a scared little girl? If you chain them they have a chance of dropping a Kotetsu, a katana with an attack power of 50. It will be a while before you can buy one of those. Speaking of killing Werewolves, they are weak to wind, and it just so happens that you can get a wind-elemental dagger if you are leveled enough (or lucky enough). In the Westersand, chain some wolves in the area just outside the gate (Galtea Downs). When you have a chain in the 20s, go to the small zone to the SW and see if the Lindbur Wolf is there. You'll know because he's triple the size of a normal wolf. You can steal the Gladius from him, with a power of 45. Just like Dustia, you can quickly leave the zone after killing him and come back to Steal again. Continuing the quest for overpowered weapons in the Westersand, head to The Midfault and look for a skeleton called Fideliant. He may be a little tough, but like Dustia he's undead, so you know what to do if you get in trouble. He can drop a Heavy Lance with 48 attack. And finally, if you think you can kill a Dive Talon at your current level, they can be found at the western edge of the Windtrace Dunes, just before the save crystal zone. They rarely drop Burning Bows, with a power of 63! (Buy Blind and Poison at Nalbina to take them out easily). There is nothing wrong with trying to win these items at any level you have legitimately attained, however, if you power-level so you can score these weapons, you are… a cheating bastard.

Hungry like the "Wolf in the Waste"

If you feel up to it, go to the Sandsea and check the hunt board for Wolf in the Waste. In fact, check the board 40 times to unlock two more monographs. The petitioner is right there next to you, so talk to him to begin the hunt. It will be much easier to do this before Penelo leaves, but you can try to go solo if you want. You could even do this before Penelo joins, after reporting the Rogue Tomato hunt (good luck if you haven't done any level grinding).

Optional Hunt- Thextera (#2, Wolf in the Waste)
Level
6 (My Level- 3)
Reward
500 gil; Headguard; Teleport Stone
HP
380
Difficulty
Easy
Steal
Pebble, Potion, Wolf Pelt
Status Immunity
Death, Petrify, Doom, Reverse, Disable, Immobilize, Poison, Sap
Fire
Ice
Lightning
Water
Wind
Earth
Dark
Holy
Normal
Normal
Normal
Normal
Weak
Normal
Normal
Normal
Thextera is in the Galtea Downs, the first area outside the gate in the Westersand. Stay healed up because his Fang attack can do semi-decent damage. Taking out the Wolves around him makes things easier, but he can use the move "Cry For Help" to summon more. If you have a black magic spell you can deal twice as much damage as your physical attack at low levels. Gatsly will give you another garbage reward, but more importantly, if you talk to him at the Muthru Bazaar he will unlock the final monograph.

"Dalmasca's Desert Bloom"- Beware the needles!

Another mark that should probably be left until after Barheim. I'm not one to back down from a challenge, so let's go get him. To hunt this mark, talk to Dantro in the Estersand Outpost, then continue east into the Yardang Labyrinth and just run around until he appears. He'll be the cactus with a flower on his head.

Optional Hunt- Flowering Cactoid (#3, Dalmasca's Desert Bloom)
Level
4 (My Level- 4)
Reward
500 gil; Potion x 10
HP
755
Difficulty
Easy
Steal
Cactus Fruit, Earth Stone, Potion
Status Immunities
Death, Petrify, Doom, Confuse, Reverse, Poison
Fire
Ice
Lightning
Water
Wind
Earth
Dark
Holy
Normal
Normal
Normal
Normal
Weak
Absorb
Normal
Normal
There is one thing, and one thing only that you need to be concerned about here. DO NOT let the Cactoid's HP fall below 151 unless you put them all the way down to zero. The first thing you should do in this battle is cast Fire (with both characters), and see how much damage it does. That is your magic number, and you need to get his HP lower than that but higher than 151, then double cast Fire again to finish him. The reason is that below 20% max HP Cactoid will use the dreaded 1,000 Needles, vaporizing your weakling low-level characters. Obviously, if you have more than one character, one will survive to deal the killing blow before he gets a chance to unleash the needles again. This hunt is the beginning of an ongoing side quest that will be revisited throughout the game.

Side quest- Estersand Patient/ Cactoid

For now, go back to Dantro for your reward, talk to him again and then head over to South Bank Village to talk to his Wife, who gives you a Bundle Of Needles. (This is an important loot, but it's okay to go ahead and sell it anyway.) Exit the village and re-enter, and she will ask you for Seaclam Shells. Two can be found along the riverbank in the village, the other three are in the river outside the village. Give all five shells to her and she will ask for some Nebralim. This is back at the Outpost, there are two vials for you to find sitting on some crates. Hand them over and she will ask for some Valeblossom Dew, which you can't get yet. If you can afford it (and have the LP to equip them), buy three Tourmaline Rings from the merchant.

Moving on

Don't forget to de-equip Penelo before you make your delivery to Old Dalan. Damn, this page was all boxes and accomplished almost zero plot. Whatever, this is as good a place as any to cut it off and get a fresh start on the next one.

<<< Previous Page | Main Page | Hunts/Espers | Next Page >>>

Loot Inventory/ Bazaar Tracker
Important Loot
Fish Scale x 2
Tyrant Bone x 2
Wind Magicite x 6
Gnoma Halcyon x 1
Arcana x 15
Book of Orgain x 5
Frog Oil x 2
Yellow Liquid x 2
Snake Skin x 8
Water Stone x 5
Available Rare Bazaar Goods
None Available Yet