Walkthrough:Final Fantasy VIII/Super Sephiroth Part 26
Talk

0
13,964 pages on
this wiki
Maaan, school gave me 3 assignments immediately after I completed one. This is bullshit. I thought kids had rights. I was so sadly mistaken.
Boss after boss after boss
Edit
The Lunatic Pandora is full of monsters and bosses. Only the final dungeon has more boss battles than the Lunatic Pandora. So junction carefully and pick your best characters, because it's going to be a long day. The regular enemies are similar to Esthar City's monsters. Junction Mad Rush to the character with Ifrit.
After doing everything you need to, exit Ragnarok. In the first area outside, head down the steps to the bottom left of your view and into the next screen. The first boss(s) await you here: Raijin and Fujin. They are still fighting for Seifer, so battle.
BOSS:RAIJIN & FUJIN
Edit
Now we need to kick these guys to high hell. Seriously, Biggs and Wdege were less annoying, and that's saying something. The only differnces with Raijin's attacks is that they are stronger than before. Fujin is pretty much the same, but has a new Japanese attack, Metsu, that takes one party member down to 1 HP. Fujin also has less HP than Raijin, so guess who is first on our list to slay. Open the battle by sumoning Doomtrain (you should have him by now) to wreck their Defense. My personal favourite strategy for beating Fujin is to first Mug their items, then wait for Metsu to hit Squall. Now use a Hero on him to lock his HP on 1. Now he can use Limit Breaks and cannot be beaten. Blast Fujin with Renzokuken a few times, then focus on Raijin. As he only has physical attacks, it's a simple matter of pummeling him out. Use Mad Rush on the party, then watch them destroy Raijin. If you used Doomtrain, the pair are finished. If you don't want the party in Berserk, keep Squall as he is and Renzokuken him.
After annihilating Seifer's lackeys, they run away. Pathetic. Heal and continue. You have a little while before the next boss, so relax a little. Follow Raijin and Fujin into the next area and use the Save Point. Suddeenly you see Biggs and Wedge approach. Oh God, I was wrong! No, they were just demoted even lower after you beat them on the last disc and now leave the army. What a battle. Now walk down the tube thing to the left to end up in a room with an elevator. Use it to show up in a room with 3 elevators you were in when you came here last as Zell. Take the one to the left of the one you just came in (its got a green door). You arrive in a familiar hall, that you were also in as Zell. Go around the bend and into the next portion of the hall. Junction Move Find to see a Save Point. Save, prepare for the upcming boss, and press on. Eventually you arrive in a walkway. Raijin and Fujin are still running away like pussys. Run after them and suddenly that robot that kicked you off the thing last time attacks you. Cue boss battle.
BOSS:MOBILE TYPE 8
Edit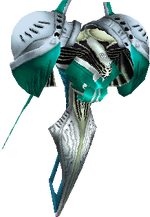 This battle is much harder than the last boss. It has an attack that can bring a character's HP to 1, as well as normal attacks. Also, there are 2 Probes connected to it. They cannot be destroyed, and if they are connected, this battle is a whole lot harder. Focus Thundaga on one of them and summon Quetzalcotl to hit the whole enemy party. After the Probes are disconnected, smash the Mobile Type. The Probes eventually reconnect, so be aware of this happening and destroy them again. You may wish to repeat the tactic from the last battle, by using a Hero on the character hit by the one HP move and unleashing Limit Breaks in safety. Lion Heart is ownage here. Keep going. You can steal power-ups from the Probes and Laser Cannons from the boss.
Well done. The worst of this disc is now over. There is one last boss, so heal all characters and GFs immediately. There is no chance to save your game unless you want to backtrack, and I just do this boss now, without saving. Now walk through the door and ready yourself.
Raijin and Fujin are standing here and holding Ellone. I shudder to think what happened to Ellone here. Seifer is standing just behind them. Suddenly, Raijin and Fujin let Ellone go, sick of following Seifer's orders. They turn their loyalty to you. They don't join the party, however. Fujin finally learns to talk like a human and speaks to Seifer normally, begging him to stop. Seifer refuses. He's still sore that Rinoa dumped him in favour of Squall. Get over it. Exact revenge. He follows my advice, gives up on being a Sorceress' Knight and decides to be a revolutionary. Seifer now moves in for the kill. He will slaughter Squall, rape Rinoa and torture the rest. So don't lose, to save Quistis.
BOSS:SEIFER
Edit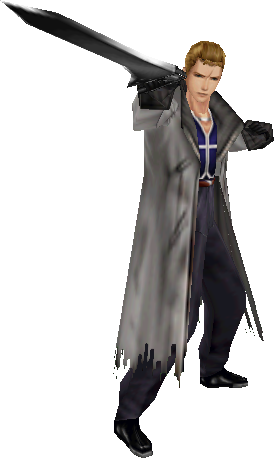 Wow, Seifer's certainly looking a little worse for wear. His coat is screwed. But he is pretty easy compared to the last boss. You only need Cura to keep your HP going. Don't rush this battle. Just Draw as many valuable Aura spells as you can if applicable (it should be). You'll want that spell, so stock a shitload. Heal when necessary and this goes really smoothly. Once you're done with that, Aura has another use. First, Draw it again-WITHOUT the attitude-then just cast it without stocking it on Squall and Quistis, who have the best Limits, as Aura allows a character to use a Limit whenever they take damage. Lion Heart and Shockwave Pulsar (or your best Blue Magic) decimate Seifer. After a while...HOLY SHIT! Zantetsuken! Seifer is screwed. But no... this is why I say he is better than Squall. Zantetsuken...Reverse? That is Seifer's best Limit, he points his sword at Odin if you have him, and splits Odin in half. Oh, fuck, your dead Seifer, Odin was the best GF this side of Bahamut/Eden. But all is not lost. Odin drops his sword, Sable Justicerio, and a portal to another time and world opens up. A hand grabs the sword and Gilgamesh from FFV comes in. He is the latest GF and replaces Odin. He adds Odin's blade to his own, then runs away. God dammit, kill Seifer! Oh well, just sit back and heal when necessary for 13 turns, then Gilgamesh runs forward and bashes Seifer. You win!
Vengeance
Edit
Gilgamesh beat Seifer. I'll now take the time to tell you a little about the latest GF. He can use Zantetsuken, but rarely. He appears like Odin. His other attacks are Masamune, Excalibur and Excalipoor. The former two are similar in terms of general damage and are basically critical attacks. Excalipoor does 1 HP to every enemy. So write off relying on Zantetsuken. If you haven't yet gotten Odin, you can gte him now and have him, but the reason you got him earlier was because after this point, you don't really need Odin or Gilgamesh, so the period where either are good is long past.
Back in the plotline, Seifer is pissed right off the handle. He grabs Rinoa. Oh Rinoa, can't you do anything besides getting captured? Edea, Esthar and now Seifer. You suck. Seifer now runs away. Back off Seifer, I know you want revenge, but Rinoa's throat is mine to slit. The game now gives you the option of modifying your party. Put the best characters available in it, you're gonna need them. Then you witness Seifer dragging Squall's fuck buddy up to a big glass dome. And guess who's in the dome? Adel. Oh man...
Now Disc 3 finally ends and you can save your game. Seeing as you just fought 2 bosses, got a ton of cool magic and a new GF, you should do. Insert Disc 4 and find out Rinoa's fate on the next page.