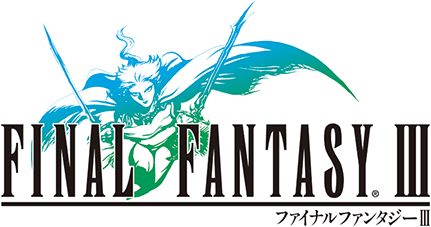 Hexed here, this is my walkthrough for the game Final Fantasy III
Note: If you are looking for a walkthrough of the game originally released in America as Final Fantasy III go here.
Notes before starting to read
Edit
This game is one based on the Job System, if i say Job, it means the same thing as class and vice versa.
Your mind belongs to me upon you reading one word of my walkthrough. :)
Requirements to use this walkthrough
Edit
A body,
A brain,
A Nintendo DS,
A Final Fantasy III DS game,
An internet connection,
The ability to read,
The ability for you to be subservient to my word,
The ablility to cope with a game with no boobs.
Part I: Hole, what hole?
Part II: Ghosts are now plot devices!
Part III: Gettin' Classy
Part IV: Fighter, Fighter, Thief
Part V: Amnesia is a convenient ailment.
Part VI: The Enterprise: Shittily built viking craft.
Part VII: Dwarves: The only people that think trees are evil.
Part VIII: Advisors = Bad for Kingdoms, but good for evilness quota.
Part IX: Time to make fiendish calimari!
Part X: Please wait, Reverting evil.
Part XI: Brokeback Saronia
Part XII: Nonsensical grinding. Odin too!
Part XIII: Dark Knights: Self Harming Maniacs.
Part XIV: 100% Pure Light Warrior.
Part XV: General Rule of RPGs #45: There is always a sealed realm. (SMDs optional)
Part XVI: What is it with pitiful penultimate bosses?
Part XVII: The Dark World is one massive acid trip...