Walkthrough:Dirge of Cerberus -Final Fantasy VII-/Strife95
Talk

0
13,959 pages on
this wiki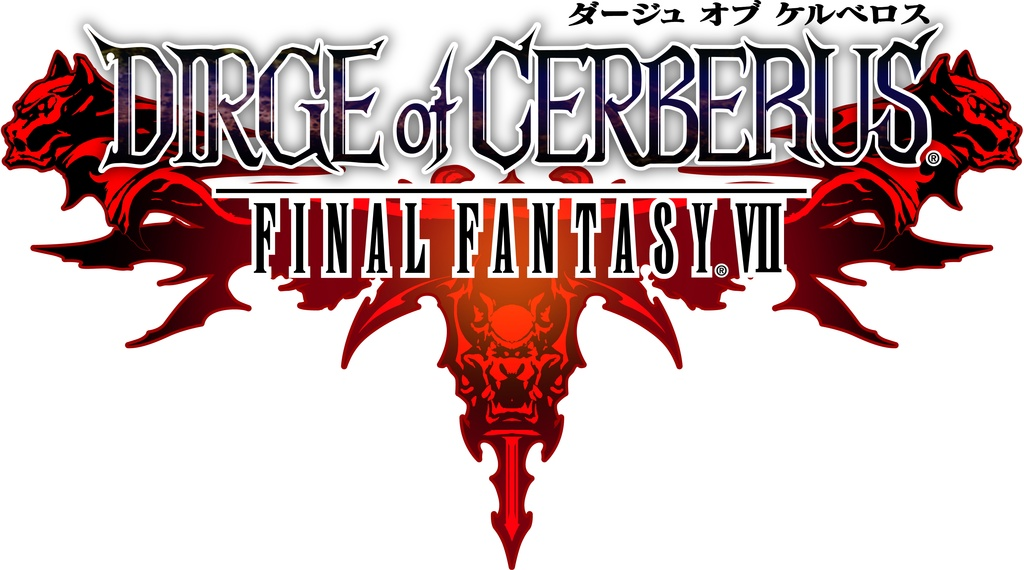 Hello, friend. Look at your unfinished Dirge of Cerberus save, now back to my completed save, now back at yours, now back at mine. Sadly, your save isn't mine, but if you stopped relying on your own mind and read this walkthrough, it could look like mine. Look down, back up, where are you? You're on a Wiki with the man who has a save your save could look like. What's in your hand, back at me, I have it, it's an oyster with that boss you can't beat. Look again, that boss is now diamonds! Anything is possible when you read the walkthrough that could make your save look like mine and not unfinished. I'm on a Wind Drake.
You have no idea how long that took me. If you didn't get it, I strongly suggest you watch this video.
Moving on, I'm Leon and I'll be your guide to the decent third-person shooter that it Dirge of Cerberus -Final Fantasy VII-. Why have I chosen to guide you through this? Many reasons, and I assure you, they're all awesome and involve either bacon or rainbows.
So, onwards to my first walkthrough!
Stuff you'll need
Edit
A PlayStation 2 or an early PlayStation 3 with backwards compatibility. Due to my more recent 80GB PS3, I've been forced to pull out my dusty PS2 and play it on there.
A PlayStation 2 memory card, or if you're playing on the PS3, you can use the shiny hard-drive it has. I'll be using an official PS2 memory card.
A PS2 controller or a PS3 one if you're playing on the PS3. I'll be using a sexy Logic3 PS2 controller... it has awesome blue lights on it and stuff.
A television, preferably a huge one with all that HD crap. I'm currently stuck with a small one due to an explosion related incident.
All electrical wiring and crap.
Patience. The game tends to be repetitive and the Cait Sith sections pissed me off when I played them last. Then again, I was... like... 12 or 13...
Some knowledge of Final Fantasy VII, Final Fantasy VII: Advent Children and some knowledge on Crisis Core -Final Fantasy VII- could help. If you haven't played/watched any of 'em... there's a Wiki right there... use it and stuff.
Appreciation of music. While most of the soundtrack is a bit lacking in awesome, Longing and Redemption are epic.
How to move and make people die
Edit
Left Analog Stick: Move Mr. Valentine.
Right Analog Stick: Move Camera and the crosshair sight thingy.
X: Jump/Action/Confirm (MAIN MENU).
Circle: Melee/Lower weapon/Cancel (MAIN MENU).
Square: Crouch/Stand up/Addi tonal functions if available (MAIN MENU).
Triangle Open Main Menu.
L1: Magic Attack.
L2: Switch weapons/Previous page (MAIN MENU).
R1: Fire weapon.
R2: Reload weapon/Next page (MAIN MENU).
L3: Reset Camera.
R3: Zoom/Scope in.
L1+R1: Deactivate Limit Break.
D-pad Up: Open Map.
D-pad Down: N/A.
D-pad Left: Change shortcut item.
D-pad Right: Use shortcut item.
Start: Pause.
Select: N/A.

Taken straight from the manual with some minor changes to descriptions. You can also play with a keyboard apparently. If you want to do that, then just check the manual for the controls...
I'm only going to be covering the main game here. So, extra missions, you'll have to handle yourself. Also note that I'll be starting a new save on Normal mode. That is all.
Spoilers are inevitable here and this small warning is all you'll get. I'll try not to, but if I spoil something for you, then it's your own fault for reading this. Sowwy. Oh, and there'll be plenty of swearing. If you're offended by such words, then... I don't care.
Table of Contents
Edit
Main Walkthrough


Other