"Guide my inner shadow... light and dark above."
Welcome to my Talk Page!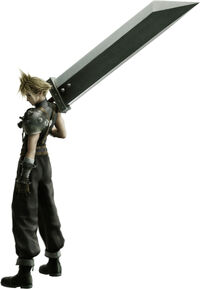 I'm currently Not Interested about anything that is not Dissidia or Dissidia 012. So, feel free to put a comment about those games and I will gladly answer. (Hint: I won't answer fanboyish questions). Also you can access my Dissidia Characters Guide, which is currently under construction, and leave a message here.
Special:Upload is what you're looking for. Remember to categorize new images properly. Doreiku Kuroofangu 17:52, October 26, 2010 (UTC)
Dissidia and You - na
Edit
I want to see Yuna too, and I also want to see Sazh, Gilgamesh, Noctis, and Beatrix/Vivi. But we can't just put their names on the list because we think that they will be added. Hundreds of pages have been flying around about Yuna, but most of them are unrelieable. I am not saying that your Spanish articles are unreliable, but until smoeone confirms that there is indeed an article in Famitsu comfirming Yuna's inclusion, it shouldn't be added to the page. I thikn that Jimcloud is in Japan (she mentioned it somewhere, or,at least, I think she did; it might have been someone else), so you cna sk her about it. See if she saw the article (assuming that she is subsribed to Famitsu that is), and then you'd have an eye-witness testimony, and then it could be added to the article.
I'm not meaning to be rude, just like everyone else who's been reverting the Yuna edits. But until it's confirmed, it can't be added to the page. That's what happened with Vaan; his actor said he was recording lines for a new FF game, and everyone thought that it was Dissidia 012, but, until Vaan was confirmed, the info wasn't added to the page. There may be all this info and proof, but until someone actually finds the Famitsu article and translates it, it's not really something that should be added tot he page.
I want to add the info, because I believe that Yuna is ashooin' to get in, but without any proof, someone else is going to undo my edits. I'm doing it nicely so, because if someone else does it, I don't know how nice they'll be. Any comments are welcome. A.J. two (Smashboards) 15:47, December 23, 2010 (UTC)
Yuna - Dissidia
Edit
I don't think AJ2 is trying to discredit it because it's not in English, but we're just being cautious. What's the harm in waiting for official confirmation through a Famitsu scan as opposed to 'word of mouth'. Please, could you refrain from adding Yuna to the Dissidia line-up until it has been confirmed elsewhere, just to be safe. Thanks. - Paramina 15:47, December 23, 2010 (UTC)
As you wish. But I had 3 pages it from today confirming it. I have revertet Yuna inclusions in the Dissidia 012 page, but now I think is the time. Due to the several sources. And I do NOT, I repeat I do NOT want Yuna in that game. But info is info and I decided to put it. I'll let it be for now, but when I see a "reliable" source, then I'll put it in the page. Yeah 93 15:55, December 23, 2010 (UTC)

Well, that has to count for something, I guess. You don't want Yuna, but are trying so hard to add her info. I do believe that Yuna is coming, but nobody will let the information pass until there is official proof. If Famitsu says it, then noone's going to believ until the scans from the articles in question are uploaded and such. I am not trying to discredit your research, but nobody si going to want to listent o something that is only text, like Paramina said.

A.

J.

two

(Smashboards

)

15:58, December 23, 2010 (UTC)
I think we should refrain from using third party sources unless they say where they get their info (that is better than "feet were seen"). Where do they get this scoop if no official source has been there yet?Keltainentoukokuu 17:42, December 23, 2010 (UTC)
Yeah! You can help me edit the page if you want! --Yuna.Fan
New video
Edit
This is my new video of my fight between Cloud and Sephiroth, http://www.youtube.com/watch?v=zOPq7e9RC6E watch it! yeah_93 18:11, January 5, 2011 (UTC)
Your Dissidia Character Guide
Edit

I would love to offer assistance to your character guide if you don't mind. I dare say I have a huge knowledge over just about everyone and can write a very detailed report over characters weaknesses, Strengths, and abilities with how to properly use them for most characters. Especially over Zidane, I meet all your requirements very well. I don't really have online experiance unfortunatly, and a few characters I don't really care for (Shantotto).

Would you like a hand?

Wow, Another soul like me (Who hates Shantotto too). Currently I expect to finish all the Warriors of Cosmos alone. But as soon as I finish my guide I'll let you help in fighting descriptions, which I will make more extense when I finish the guide.

Sounds good, let me know once you're done.
Thank You
Edit
Your assistance was appreciated. :) DoreikuKuroofangu 13:16, February 10, 2011 (UTC)
Don't worry, you are welcome. I'm always happy to help. yeah_93 13:21, February 10, 2011 (UTC)
English VA Yuna and Kain
Edit
Before changing again, check out the wikipedia page on duodecim
Before you do it again, check that Wikipedia is not Square Enix and can be changed by people like you and me. Also, it doesn't have references. And Drake is not letting anyone put VA without sources. yeah_93, Visit my Dissidia Characters Guide! 23:25, February 13, 2011 (UTC)

which is why it has the unreleased material template Judge Magister Pyarox 23:27, February 13, 2011 (UTC)
I'm Telling
Edit
I'm alerting an admin of what you're doing here. and what you are! Don't you ever make doubt my self-esteem again! I was adding valuable information to the page. (75.71.136.197 23:00, February 25, 2011 (UTC))
Ok now. Like I am an idiot. Keep puting vandalism in the page, and you'll see what's good. Specially with the mods. yeah_93, Visit my Dissidia Characters Guide! 23:01, February 25, 2011 (UTC)
Thank-you for understanding. :)
http://www.livestream.com/shamch/ Razordash 13:29, March 2, 2011 (UTC)
I don't have time to see it Razor. What does it show? yeah_93, Visit my Dissidia Characters Guide! 13:34, March 2, 2011 (UTC)
It was a life stream that was played by Nico Nico. I'm still going through most of the video, and My understanding of Japanese isn't great. But it seems they did a little overview of the upcomming game and they had 3 contestants with fanarts (I think, this is all interatation by looking). Zidane and Kuja were shown. Razordash 13:39, March 2, 2011 (UTC)
Well, don't know what Nico Nico is, but, if they are fanarts, why put them in the page? yeah_93, Visit my Dissidia Characters Guide! 13:40, March 2, 2011 (UTC)

You seem to be confused, the contest stuff was this http://www.square-enix.co.jp/dissidia_012/contest/. While those 2 are Zidane and Kuja's Alts they revealed during the streamed event. Andres 13:45, March 2, 2011 (UTC)
Ahhh, that makes a little more since, you sure they're not fanarts? Several people comment it was. Razordash 13:48, March 2, 2011 (UTC)
No, I'm sure those are fan arts, but the ones that won. But they do not seem like official artworks. yeah_93, Visit my Dissidia Characters Guide! 15:42, March 2, 2011 (UTC)