Hello, I'm MikamiSephyLover (Meeks). Ichi, Ni, SAN!!! One, Two, Three!!! Let's Begin!!!
I'm a bit on the Emo side. I am an ungrateful, whiney, little, fiend!!!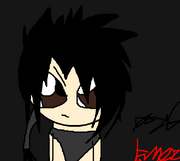 I like Spongebob, Final Fantasy, Digimon, Pokemon (A little), Drawing, Mummies, Dinosaurs.
I like Sephiroth, Vossie, Vegeta, Cyrus (Pokemon), Kairi (Street Fighter), Axel, (PLEASE DON'T THINK I LIEKS UNCLE SEYMOUR!!!!), Mikami, Maybe I should stop.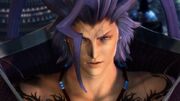 Shows, Movies, And Games!!!
Edit
I like Spongebob, The Fairly Oddparents, Looney Tunes, I don't know...
I like The Spongebob Movie, Two Weeks Notice, Sweeney Todd, uh...
I like Final Fantasy, Pokemon Diamond, Digimon Dawn, Mario Kart DS, Sonic Advance 3, Super Princess Peach...
Music, Singers, And Bands!!!
Edit
I like Heavy Metal, Death Metal, J-Rock, A little bit of Country.
I like Taylor Swift, Carrie Underwood, Britney Spears, Beyonce, Rihanna, Hide
I like The GazettE, LM.C, Cryptopsy, Metallica, Black Sabbath, Red Hot Chili Peppers (RHCPs), Um...
I'm random.