Ad blocker interference detected!
Wikia is a free-to-use site that makes money from advertising. We have a modified experience for viewers using ad blockers

Wikia is not accessible if you've made further modifications. Remove the custom ad blocker rule(s) and the page will load as expected.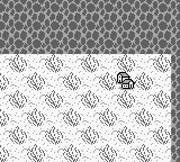 Undersea Town (海底の町, Kaitei no Machi?) is a location in The Final Fantasy Legend.
The main characters heads out into the ocean after obtaining the Airseed, to finds a whirlpool that was mentioned by a citizen of Northeast Town. Once the whirlpool is found, it drags them to the bottom of the ocean. Thanks to the Airseed, it allows them to breath underwater. Near the whirlpool, they enter the town.
A citizen mentions that Ryu-O now lives on the ground above. They learn the Sei-Ryu cherishes the Red Orb and Ryu-O has the Blue Orb.
Equipment

Edit

| Name | Cost |
| --- | --- |
| Strong | 300 GP |
| Agility | 300 GP |
| HP200 | 100 GP |
| HP400 | 1,000 GP |
| Potion | 50 GP |
| XPotion | 200 GP |
| Revive | 15,000 GP |
| Eyedrop | 500 GP |
| Pan | 100 GP |
| Heart | 10,000 GP |