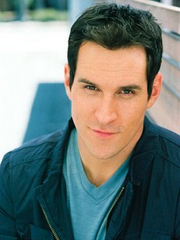 Travis Hampton Willingham (born August 3, 1981) is an American actor and voice actor who has portrayed characters in various anime series and video games for Funimation/OkaTron 5000, Studiopolis, and New Generation Pictures.
Background
Edit
Willingham is best known for voicing Roy Mustang in Fullmetal Alchemist: Brotherhood, a Square Enix project. He also voices Knuckles the Echidna in the Sonic the Hedgehog series, Reggie Rowe in Infamous: Second Son, Guile in Street Fighter IV, Portgas D. Ace in One Piece, and Gaius from the Tales of Xillia series.
Ad blocker interference detected!
Wikia is a free-to-use site that makes money from advertising. We have a modified experience for viewers using ad blockers

Wikia is not accessible if you've made further modifications. Remove the custom ad blocker rule(s) and the page will load as expected.