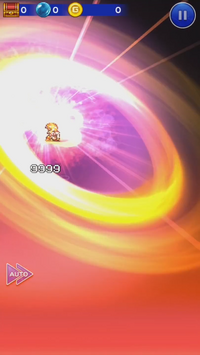 Tornado Kick (闘魂旋風脚, Tōkon Senpū Ashi?, lit. Fighting Spirit Whirlwind Leg) is a recurring ability in the series.
Appearances
Edit
Tornado Kick is an ability learned by Monks after completing the Level 60 Monk quest "Appetite for Destruction". It delivers an attack with a potency of 330. It can only be executed if the user has accumulated 3 stacks of Greased Lightning. All stacks of Greased Lightning are consumed upon execution. It has an instant cast time, and has an independent recast time of 10 seconds.
In PvP, Tornado Kick still requires 3 stacks of Greased Lightning, but has an attack potency of 2500.
Etymology
Edit
[view · edit · purge]A tornado is a violently rotating column of air that is in contact with both the surface of the earth and a cumulonimbus cloud or, in rare cases, the base of a cumulus cloud.