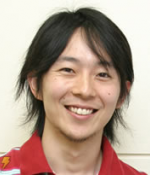 Tomoya Asano (浅野智也, Asano Tomoya?), born December 24, 1978, is a video game producer and project manager. Getting his start with Enix in 2001 as an assistant producer for the RPG Grandia Extreme, he would later become a member of the Square Enix team following the two companies' merger in 2003. Since then, he has served as producer for a number of titles in the Final Fantasy series, including spin-off titles such as Bravely Default.
Works within the series
Edit
Ad blocker interference detected!
Wikia is a free-to-use site that makes money from advertising. We have a modified experience for viewers using ad blockers

Wikia is not accessible if you've made further modifications. Remove the custom ad blocker rule(s) and the page will load as expected.