Taharka
Talk

0
13,960 pages on
this wiki
Final Fantasy IX Enemy
Taharka
ダハーカ (Dahāka)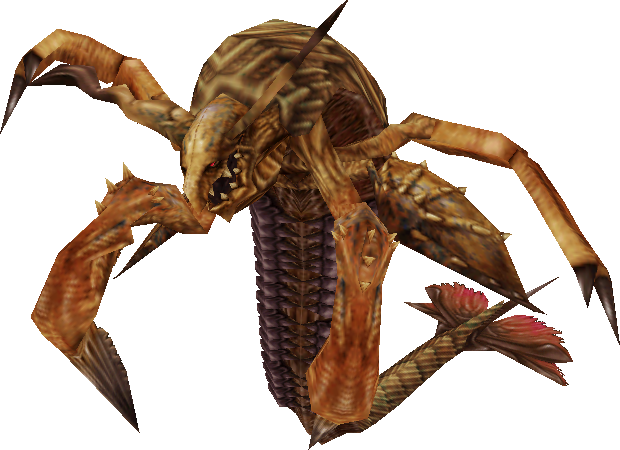 Statistics
Level
HP
MP
46
29,186
1,776
Strength
Defense
Evade
19
32
5
Magic
M. Defense
M. Evade
19
10
7
Attack
Spirit
Speed
61
32
28
EXP
AP
Gil
0
11
8,092
| | |
| --- | --- |
| Location | Ipsen's Castle |
| Class | Flying |
| Steal | Elixir, Mythril Claws, Orichalcon |
| Item dropped | N/A |
| Card dropped | Ramuh |
| Abilities | Chop, Blizzaga, Ram, Curl |
| Eat | N/A |
| Status immunity | Petrify, Zombie, Stop, Doom, Venom, Death, Float, Mini, Darkness, Confuse, Freeze, Trouble, Berserk, Vanish |
Taharka is a boss from Final Fantasy IX. It is fought in Ipsen's Castle. The party comes to Ipsen's Castle to find a way to break the seal to get to Terra. Four mirrors in Ipsen's Castle help the party in doing this. Taharka is the guardian of the mirrors and will fight the party to return them.
During the fight, Taharka will compact into a ball, greatly increasing its defense against physical attacks. This makes magic very useful, so be sure to bring either Vivi or Quina to the battle. For an easy win, inflict Heat on Taharka using Quina's Mustard Bomb or equip the Add Status ability with Steiner's Flame Saber. It will instantly kill itself on its next turn. Silence works wonders here, also.
Taharka shares its Japanese name with Dahaka, a boss from Final Fantasy XIII.
In Dissidia 012 Final Fantasy, there is a trade material called "Taharka Husk".
In the same manner as the guardians of the shrines are weaker versions of the Chaos Guardians fought in Memoria, Taharka could be considered a weaker incarnation of Deathguise, who is also fought in Memoria. The two look similar and share the gimmick of curling up and opening to change their attack patterns.