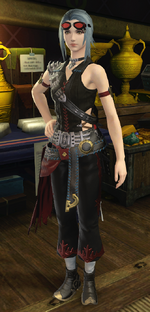 Stacia is a non-playable character from Final Fantasy XIV, first appears in version 3.1 As Goes Light, So Goes Darkness. She is a Sky Pirate and is an important character in the Void Ark scenario.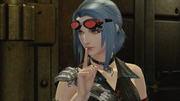 Appearance
Edit
Personality
Edit
Etymology
Edit
Stacia is an English feminine given name, the shortened form of Anastasia, the name of a 4th-century Dalmatian saint who was martyred during the persecutions of the Roman emperor Diocletian.

This article or section is a stub about Final Fantasy XIV. You can help the Final Fantasy Wiki by expanding it.
Ad blocker interference detected!
Wikia is a free-to-use site that makes money from advertising. We have a modified experience for viewers using ad blockers

Wikia is not accessible if you've made further modifications. Remove the custom ad blocker rule(s) and the page will load as expected.