Ad blocker interference detected!
Wikia is a free-to-use site that makes money from advertising. We have a modified experience for viewers using ad blockers

Wikia is not accessible if you've made further modifications. Remove the custom ad blocker rule(s) and the page will load as expected.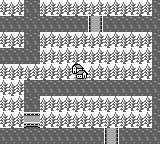 South Town (南の村, Minami no Mura?) is a location in The Final Fantasy Legend, located directly south of Castle of Armor.
The main characters arrive in South Town, and locate the girl. They ask why she turned down King Armor's proposal. She tells them that Bandit has threatened to destroy the village unless she accept his proposal. The main characters head for Bandit Cave located to the west of town.
After Bandit's defeat, the party finds that Girl has already left for Castle of Armor.
Equipment

Edit

| Name | Cost |
| --- | --- |
| Strong | 300 GP |
| Agility | 300 GP |
| HP200 | 100 GP |
| Potion | 50 GP |
| Needle | 500 GP |
| Symbol | 500 GP |
| Eyedrop | 500 GP |
| Revive | 15,000 GP |
| Heart | 10,000 GP |