Soldier (Final Fantasy IX)
18,467 pages on
this wiki
Talk

0
Final Fantasy IX Enemy
Soldier
女兵 (Onna Hei)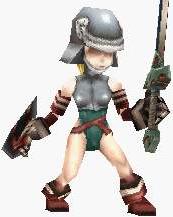 Statistics
Level
HP
MP
9
459
342
Strength
Defense
Evade
10
10
2
Magic
M. Defense
M. Evade
10
10
3
Attack
Spirit
Speed
17
14
20
EXP
AP
Gil
357
1
292
Soldier
女兵 (Onna Hei)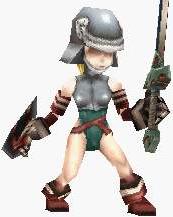 Statistics
Level
HP
MP
10
523
358
Strength
Defense
Evade
10
10
2
Magic
M. Defense
M. Evade
10
10
3
Attack
Spirit
Speed
18
14
21
EXP
AP
Gil
400
2
311
Soldier
女兵 (Onna Hei)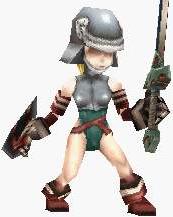 Statistics
Level
HP
MP
{{{level3}}}
{{{HP3}}}
{{{MP3}}}
Strength
Defense
Evade
{{{Strength3}}}
{{{Defense3}}}
{{{Evade3}}}
Magic
M. Defense
M. Evade
{{{Magic3}}}
{{{Magic Defense3}}}
{{{Magic Evade3}}}
Attack
Spirit
Speed
{{{Attack Power3}}}
{{{Spirit3}}}
{{{Speed3}}}
EXP
AP
Gil
{{{Exp3}}}
{{{AP3}}}
{{{Gil3}}}
| | |
| --- | --- |
| Location | {{{Location3}}} |
| Class | {{{Class3}}} |
| Steal | {{{Steal3}}} |
| Item Dropped | {{{Win3}}} |
| Card Dropped | {{{Card3}}} |
| Abilities | {{{Attack3}}} |
| Status Immunity | {{{Status3}}} |
| Eat | {{{Eat3}}} |
| Other Information | {{{Other Information3}}} |
Soldier
女兵 (Onna Hei)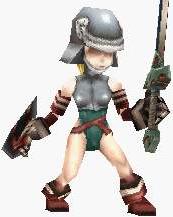 Statistics
Level
HP
MP
{{{level4}}}
{{{HP4}}}
{{{MP4}}}
Strength
Defense
Evade
{{{Strength4}}}
{{{Defense4}}}
{{{Evade4}}}
Magic
M. Defense
M. Evade
{{{Magic4}}}
{{{Magic Defense4}}}
{{{Magic Evade4}}}
Attack
Spirit
Speed
{{{Attack Power4}}}
{{{Spirit4}}}
{{{Speed4}}}
EXP
AP
Gil
{{{Exp4}}}
{{{AP4}}}
{{{Gil4}}}
| | |
| --- | --- |
| Location | {{{Location4}}} |
| Class | {{{Class4}}} |
| Steal | {{{Steal4}}} |
| Item Dropped | {{{Win4}}} |
| Card Dropped | {{{Card4}}} |
| Abilities | {{{Attack4}}} |
| Status Immunity | {{{Status4}}} |
| Eat | {{{Eat4}}} |
| Other Information | {{{Other Information4}}} |
The Soldier is an enemy from Final Fantasy IX. They are fought in Cleyra and Alexandria Castle. Removing more than 90% of their health will prompt them to escape.
Other appearances
Edit
The Alexandrian soldier appears as an enemy in Pictlogica Final Fantasy.

Soldier from Final Fantasy IX appears as an enemy in Final Fantasy Record Keeper.