Skink
スキンク (

Sukinku

?)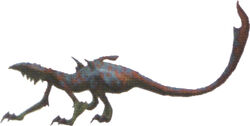 None
Statistics
Level
HP
MP
25
882
44
Strength
Magic
Defense
26
13
28
M. Defense
Agility
Accuracy
4
73
0
Evasion
Luck
11
8
EXP
AP
Gil
108
1
78
Skink
スキンク (

Sukinku

?)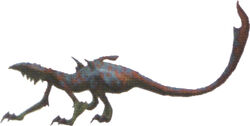 None
Statistics
Level
HP
MP
33
2,328
46
Strength
Magic
Defense
31
13
34
M. Defense
Agility
Accuracy
4
78
0
Evasion
Luck
14
10
EXP
AP
Gil
188
2
133
The Skink is an enemy from Final Fantasy X-2. They are average in difficulty, as they can inflict Poison with their attacks. Normal physical attacks work well against it, as do Ice-elemental attacks. They can appear solo, with other enemies, or in groups of two. While Oversouled, they can inflict Slow with their attacks and KO a party member with their Desperate Strike ability.
Fiend Tale
Edit
In the Fiend Tale endings, a notable Skink appeared to be a nobleman cursed and need to a maiden's kiss to restore his humanity. After the members of YRP turn him down, Skink left the Gullwings to find anyone who can kiss him. Eventually, after a series of misadventures, Skink resigns to his fate until he was suddenly kissed by Shinra and his humanity restored soon after.
Related enemies
Edit
Ad blocker interference detected!
Wikia is a free-to-use site that makes money from advertising. We have a modified experience for viewers using ad blockers

Wikia is not accessible if you've made further modifications. Remove the custom ad blocker rule(s) and the page will load as expected.