Ad blocker interference detected!
Wikia is a free-to-use site that makes money from advertising. We have a modified experience for viewers using ad blockers

Wikia is not accessible if you've made further modifications. Remove the custom ad blocker rule(s) and the page will load as expected.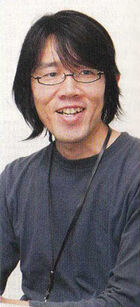 Shintaro Takai (高井慎太郎, Takai Shintaro?) is an art director for Square Enix. He has worked on several Final Fantasy games, mainly contributing with battle and magic visual effects. His first role as art director was on Final Fantasy X-2. His latest work was directing visual effects for Dirge of Cerberus -Final Fantasy VII-. In the latest years he's been positioned as director for the graphics and visual effects for the newly released game Final Fantasy XIII.
Works Within the Series
Edit