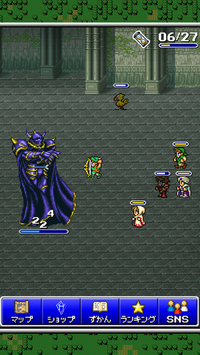 Sharpshot (狙い撃ち or ねらいうち, Neraiuchi?), also known as Steady Shot, is a recurring ability in the series. It is generally an ability used exclusively by the Ranger class.
Appearances
Edit
XI Sharpshot is a Ranger job ability learned at level 1, Sharpshot increases the accuracy of ranged attacks, lasts for 1 minute, and has a recast time of 5 minutes.
Etymology
Edit
Sharpshot means to shoot with great precision.
Ad blocker interference detected!
Wikia is a free-to-use site that makes money from advertising. We have a modified experience for viewers using ad blockers

Wikia is not accessible if you've made further modifications. Remove the custom ad blocker rule(s) and the page will load as expected.