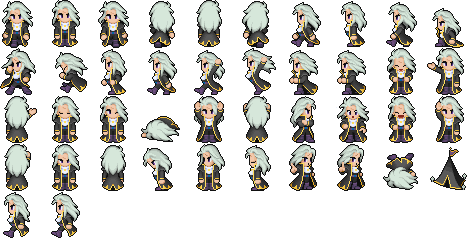 Setzer is a playable party member in Final Fantasy VI. His job wasn't listed within the Super Nintendo version of the North American game unlike in the Japanese version, but within the Final Fantasy III Nintendo Player's Guide, his job is given as Gambler. The English Game Boy Advance version retains the job titles and Setzer is a Gambler.
Setzer's special ability is Slot and his unique weapons have random effects. He wields Gambler's items—including cards, darts, and dice—and he can use several daggers. He can equip most heavy armor, helmets and shields.
Recruitment
Edit
In the World of Balance, Setzer is available at certain points in the story.
In the World of Ruin, Setzer is recruited once spoken to in the pub in Kohlingen. He rejoins the party immediately, and will provide the Falcon once the player reaches the end of Darill's Tomb with him. He is one of the few mandatory party members to join in the World of Ruin.
Abilities
Edit
Setzer's special ability is Slot, which opens up a window with three spinning slot wheels. The player stops the wheels one by one, and, depending on the result, Setzer uses a special attack. If Setzer equips the Heiji's Jitte relic, Slots becomes Gil Toss, which allows Setzer to damage all enemies at the cost of gil. Setzer's Desperation Attack is Red Card that deals magical damage to one enemy.
There is a glitch in Final Fantasy VI in which when Setzer uses the Fixed Dice and Master's Scroll, his damage won't be halved, and thus can do up to four hits of 9,999 damage. This glitch is not in the PS port, but is in the original version, the GBA remake and the subsequent releases.
Setzer has average Strength, Stamina, Magic Defense and Speed, but low Magic and high Defense.
Level
HP
MP
EXP
+
1
46
9
0
2
57
13
32
3
69
17
96
4
83
22
208
5
100
27
400
6
120
33
672
7
142
39
1056
8
166
46
1552
9
192
54
2184
10
219
62
2976
11
247
71
3936
12
277
80
5080
13
312
90
6432
14
351
100
7992
15
395
110
9784
16
445
120
11840
17
499
130
14152
18
556
141
16736
19
617
152
19616
20
682
163
22832
21
749
174
26360
22
818
185
30232
23
890
197
34456
24
966
209
39056
25
1045
221
44072
26
1127
233
49464
27
1213
245
55288
28
1303
258
61568
29
1398
271
68304
30
1497
284
75496
31
1597
297
83184
32
1698
310
91384
33
1800
324
100088
34
1902
338
109344
35
2005
352
119136
36
2109
366
129504
37
2215
380
140464
38
2322
395
152008
39
2430
410
164184
40
2540
425
176976
41
2651
440
190416
42
2764
455
204520
43
2878
471
219320
44
2994
487
234808
45
3111
503
251000
46
3230
519
267936
47
3350
535
285600
48
3472
552
304040
49
3597
569
323248
50
3725
586
343248
51
3855
602
364064
52
3986
617
385696
53
4119
631
408160
54
4253
644
431488
55
4389
656
455680
56
4526
667
480776
57
4665
677
506760
58
4807
686
533680
59
4951
694
561528
60
5096
701
590320
61
5243
707
620096
62
5391
712
650840
63
5541
717
682600
64
5693
723
715368
65
5846
729
749160
66
6001
736
784016
67
6157
743
819920
68
6315
750
856920
69
6475
758
895016
70
6637
766
934208
71
6797
774
974536
72
6952
782
1016000
73
7103
790
1058640
74
7248
797
1102456
75
7388
804
1147456
76
7524
811
1193648
77
7656
817
1241080
78
7782
823
1289744
79
7902
829
1339672
80
8019
835
1390872
81
8132
840
1443368
82
8242
845
1497160
83
8350
850
1552264
84
8455
855
1608712
85
8557
860
1666512
86
8657
865
1725688
87
8755
870
1786240
88
8850
876
1848184
89
8942
882
1911552
90
9032
888
1976352
91
9120
894
2042608
92
9207
900
2110320
93
9292
907
2179504
94
9375
915
2250192
95
9457
924
2322392
96
9537
934
2396128
97
9620
945
2471400
98
9706
957
2548224
99
9794
970
2637112
Equipment
Edit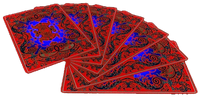 | Shields | Helmets | Body Armor |
| --- | --- | --- |
| | | |