Sealed Temple (Final Fantasy V)
Talk

19
13,966 pages on
this wiki
Cid

: Oh, shut up and help me remodel the Sealed Temple (Final Fantasy V) page!
Please expand this article into a full one. This can be done by treasure lists. This request can be discussed on the associated

discussion page

.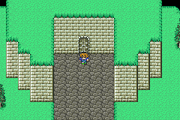 The Sealed Temple (封印の神殿, Fūin no Shinden?), known as ??? Cave before entering its depths, is a secret dungeon in Final Fantasy V Advance. It is located underwater, south of Phantom Village, and contains four Crystal Shards with the jobs of Cannoneer, Gladiator, Oracle, and Necromancer, although the last is not received until after Enuo is beaten. It is here that Enuo arrived after being seemingly absorbed by the Void. In the temple the players can find the strongest enemies and bosses of the game, including Omega Mk.II and Neo Shinryu.
After obtaining all the Tablets (including the twelve legendary weapons), the temple can be first entered, and the three first Jobs acquired. After beating Neo Exdeath at the Void, the switch at the first chamber can be triggered, and the entrance to the Sealed Temple is unlocked. The Cloister of the Dead is only unlocked by defeating Enuo.
The Sealed Temple is divided into smaller areas:
River of Souls
Edit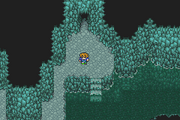 Cave where the player can have a rematch with the Gil Turtle.

Ruined Shrine
Edit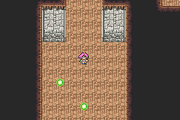 Right area of the temple divided into the Hall of Souls, the Hall of Doubt, and the Hall of the Watchmen, from where the player can access the Titan's Grotto.

Titan's Grotto
Edit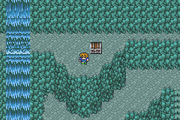 Cave with two floors where the player can find and catch a Behemoth in order to progress further in the dungeon.

Heart of Ronka
Edit
Ruins with the same architecture as the ones under Crescent, from where the player can access the Abyssal Falls.

Abyssal Falls
Edit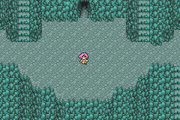 Cave which gives access to Shinryu's Lair or the Hall of Tranquility.

Hall of Tranquility
Edit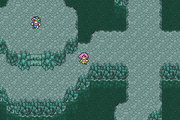 Room from where the player can access the Tomb of Memory or the Lethe Court.

Shinryu's Lair
Edit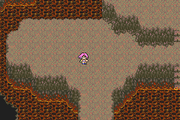 Cave filled with lava where the player can find Neo Shinryu.

Tomb of Memory
Edit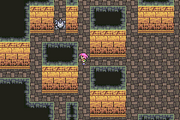 Area with the same layout as the Pyramid of Moore where the player can find Omega Mk.II.
Note that every one of the monsters wandering visibly around the area is an Omega, each with the same stats as the one fought in The Void during the main storyline.

Lethe Court
Edit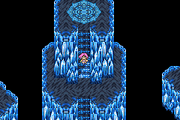 The final area of the temple, where the ultimate evil, Enuo, rests, protected by its mechanical Guardian. The player's reward is the Necromancer Job and access to the Cloister of the Dead. The area bears structural similarities to the final area of the Interdimensional Rift, and the final room, where Enuo rests, is simply called The Void.

Cloister of the Dead
Edit
Straight cavern where the deadliest foes await. The player can rebattle most of the bosses here.
Enemy Encounters
Edit
River of Souls
Edit
Ruined Shrine
Edit
Titan's Grotto
Edit
Heart of Ronka
Edit
Abyssal Falls
Edit
Shinryu's Lair
Edit
Tomb of Memory
Edit
Lethe Court
Edit