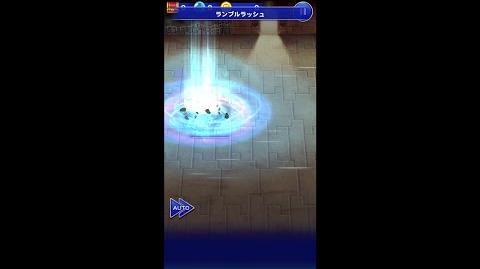 Rumble Rush (ランブルラッシュ, Ranburu Rasshu?) is a recurring ability in the series. It is an ability used exclusively by Zidane Tribal.
Appearances
Edit
Dissidia Rumble Rush is a ground physical Bravery attack for Zidane, learned by default. It requires 30 CP to equip (15 when mastered), 180 AP to master, has Melee Low priority, and induces Chase.
Dissidia012 Rumble Rush is a starting Bravery attack for Zidane, and functions nearly identically to its previous version.