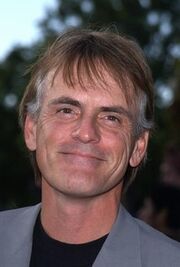 Rob Paulsen (born March 11th, 1956) is an American actor and voice actor. He is the voice of Lian and Tobli in Final Fantasy X-2.
Related games
Edit
Background
Edit
Outside of the series, Paulsen is best known for his role as Raphael and Donatello in the Teenage Mutant Ninja Turtles franchise. He is also the voice of Gray Fox in Metal Gear Solid: The Twin Snakes and Morte in Planescape: Torment.
External links
Edit
Ad blocker interference detected!
Wikia is a free-to-use site that makes money from advertising. We have a modified experience for viewers using ad blockers

Wikia is not accessible if you've made further modifications. Remove the custom ad blocker rule(s) and the page will load as expected.