Righty
ドロマニ (

Doromani

?)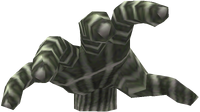 Statistics
Level
HP

(Lv)² + 20(Lv) + 1800

Level
HP

(Lv)² + 20(Lv) + 1800

1
1,821
19
2,541
STR

([5(Lv)] + [(Lv) / 2] - [(Lv)² / 500] + 44) / 4

MAG

([(Lv)] + [(Lv) / 2] - [(Lv)² / 360] + 4) / 4

STR

([5(Lv)] + [(Lv) / 2] - [(Lv)² / 500] + 44) / 4

MAG

([(Lv)] + [(Lv) / 2] - [(Lv)² / 360] + 4) / 4

12
1
37
7
VIT

((Lv) / 4) - (Lv) + (Lv) + 80

SPR

((Lv) / 16) - (Lv) + (Lv) + 5

VIT

((Lv) / 4) - (Lv) + (Lv) + 80

SPR

((Lv) / 16) - (Lv) + (Lv) + 5

80
5
84
6
SPD

((Lv) / 5) - [(Lv) / 10] + 2

EVA

((Lv) / 10) - [(Lv) / 20]

SPD

((Lv) / 5) - [(Lv) / 10] + 2

EVA

((Lv) / 10) - [(Lv) / 20]

2
0
4
1
EXP

10(Lv)² + 30

AP
EXP

10(Lv)² + 30

AP
40
3
220
3
Righty
ドロマニ (

Doromani

?)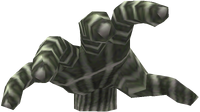 Statistics
Level
HP

(Lv)² + 20(Lv) + 1800

Level
HP

(Lv)² + 20(Lv) + 1800

20
2,600
29
3,221
STR

([5(Lv)] + [(Lv) / 2] - [(Lv)² / 500] + 44) / 4

MAG

([(Lv)] + [(Lv) / 2] - [(Lv)² / 360] + 4) / 4

STR

([5(Lv)] + [(Lv) / 2] - [(Lv)² / 500] + 44) / 4

MAG

([(Lv)] + [(Lv) / 2] - [(Lv)² / 360] + 4) / 4

38
8
50
11
VIT

((Lv) / 4) - (Lv) + (Lv) + 80

SPR

((Lv) / 16) - (Lv) + (Lv) + 5

VIT

((Lv) / 4) - (Lv) + (Lv) + 80

SPR

((Lv) / 16) - (Lv) + (Lv) + 5

85
6
87
6
SPD

((Lv) / 5) - [(Lv) / 10] + 2

EVA

((Lv) / 10) - [(Lv) / 20]

SPD

((Lv) / 5) - [(Lv) / 10] + 2

EVA

((Lv) / 10) - [(Lv) / 20]

4
1
5
1
EXP

10(Lv)² + 30

AP
EXP

10(Lv)² + 30

AP
230
3
320
3
Righty
ドロマニ (

Doromani

?)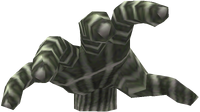 Statistics
Level
HP

(Lv)² + 20(Lv) + 1800

Level
HP

(Lv)² + 20(Lv) + 1800

30
3,300
100
13,800
STR

([5(Lv)] + [(Lv) / 2] - [(Lv)² / 500] + 44) / 4

MAG

([(Lv)] + [(Lv) / 2] - [(Lv)² / 360] + 4) / 4

STR

([5(Lv)] + [(Lv) / 2] - [(Lv)² / 500] + 44) / 4

MAG

([(Lv)] + [(Lv) / 2] - [(Lv)² / 360] + 4) / 4

52
11
143
31
VIT

((Lv) / 4) - (Lv) + (Lv) + 80

SPR

((Lv) / 16) - (Lv) + (Lv) + 5

VIT

((Lv) / 4) - (Lv) + (Lv) + 80

SPR

((Lv) / 16) - (Lv) + (Lv) + 5

87
6
105
11
SPD

((Lv) / 5) - [(Lv) / 10] + 2

EVA

((Lv) / 10) - [(Lv) / 20]

SPD

((Lv) / 5) - [(Lv) / 10] + 2

EVA

((Lv) / 10) - [(Lv) / 20]

5
2
12
5
EXP

10(Lv)² + 30

AP
EXP

10(Lv)² + 30

AP
330
3
1,030
3
| Lv | HP | STR | MAG | VIT | SPR | SPD | EVA | EXP |
| --- | --- | --- | --- | --- | --- | --- | --- | --- |
| 1 | 1821 | 12 | 1 | 80 | 5 | 2 | 0 | 40 |
| 2 | 1844 | 13 | 1 | 80 | 5 | 2 | 0 | 50 |
| 3 | 1869 | 15 | 2 | 80 | 5 | 2 | 0 | 60 |
| 4 | 1896 | 16 | 2 | 81 | 5 | 2 | 0 | 70 |
| 5 | 1925 | 17 | 2 | 81 | 5 | 3 | 0 | 80 |
| 6 | 1956 | 19 | 3 | 81 | 5 | 3 | 0 | 90 |
| 7 | 1989 | 20 | 3 | 81 | 5 | 3 | 0 | 100 |
| 8 | 2024 | 22 | 4 | 82 | 5 | 3 | 0 | 110 |
| 9 | 2061 | 23 | 4 | 82 | 5 | 3 | 0 | 120 |
| 10 | 2100 | 24 | 4 | 82 | 5 | 3 | 1 | 130 |
| Lv | HP | STR | MAG | VIT | SPR | SPD | EVA | EXP |
| --- | --- | --- | --- | --- | --- | --- | --- | --- |
| 11 | 2141 | 26 | 5 | 82 | 5 | 3 | 1 | 140 |
| 12 | 2184 | 27 | 5 | 83 | 5 | 3 | 1 | 150 |
| 13 | 2229 | 28 | 5 | 83 | 5 | 3 | 1 | 160 |
| 14 | 2276 | 30 | 6 | 83 | 5 | 3 | 1 | 170 |
| 15 | 2325 | 31 | 6 | 83 | 5 | 4 | 1 | 180 |
| 16 | 2376 | 33 | 7 | 84 | 6 | 4 | 1 | 190 |
| 17 | 2429 | 34 | 7 | 84 | 6 | 4 | 1 | 200 |
| 18 | 2484 | 35 | 7 | 84 | 6 | 4 | 1 | 210 |
| 19 | 2541 | 37 | 7 | 84 | 6 | 4 | 1 | 220 |
| 20 | 2600 | 38 | 8 | 85 | 6 | 4 | 1 | 230 |
| Lv | HP | STR | MAG | VIT | SPR | SPD | EVA | EXP |
| --- | --- | --- | --- | --- | --- | --- | --- | --- |
| 21 | 2661 | 39 | 8 | 85 | 6 | 4 | 1 | 240 |
| 22 | 2724 | 41 | 9 | 85 | 6 | 4 | 1 | 250 |
| 23 | 2789 | 42 | 9 | 85 | 6 | 4 | 1 | 260 |
| 24 | 2856 | 43 | 9 | 86 | 6 | 4 | 1 | 270 |
| 25 | 2925 | 45 | 10 | 86 | 6 | 5 | 1 | 280 |
| 26 | 2996 | 46 | 10 | 86 | 6 | 5 | 1 | 290 |
| 27 | 3069 | 47 | 10 | 86 | 6 | 5 | 1 | 300 |
| 28 | 3144 | 49 | 11 | 87 | 6 | 5 | 1 | 310 |
| 29 | 3221 | 50 | 11 | 87 | 6 | 5 | 1 | 320 |
| 30 | 3300 | 52 | 11 | 87 | 6 | 5 | 2 | 330 |
| Lv | HP | STR | MAG | VIT | SPR | SPD | EVA | EXP |
| --- | --- | --- | --- | --- | --- | --- | --- | --- |
| 31 | 3381 | 53 | 12 | 87 | 6 | 5 | 2 | 340 |
| 32 | 3464 | 54 | 12 | 88 | 7 | 5 | 2 | 350 |
| 33 | 3549 | 55 | 12 | 88 | 7 | 5 | 2 | 360 |
| 34 | 3636 | 57 | 13 | 88 | 7 | 5 | 2 | 370 |
| 35 | 3725 | 58 | 13 | 88 | 7 | 6 | 2 | 380 |
| 36 | 3816 | 60 | 13 | 89 | 7 | 6 | 2 | 390 |
| 37 | 3909 | 61 | 14 | 89 | 7 | 6 | 2 | 400 |
| 38 | 4004 | 62 | 14 | 89 | 7 | 6 | 2 | 410 |
| 39 | 4101 | 63 | 14 | 89 | 7 | 6 | 2 | 420 |
| 40 | 4200 | 65 | 15 | 90 | 7 | 6 | 2 | 430 |
| Lv | HP | STR | MAG | VIT | SPR | SPD | EVA | EXP |
| --- | --- | --- | --- | --- | --- | --- | --- | --- |
| 41 | 4301 | 66 | 15 | 90 | 7 | 6 | 2 | 440 |
| 42 | 4404 | 68 | 15 | 90 | 7 | 6 | 2 | 450 |
| 43 | 4509 | 69 | 15 | 90 | 7 | 6 | 2 | 460 |
| 44 | 4616 | 70 | 16 | 91 | 7 | 6 | 2 | 470 |
| 45 | 4725 | 71 | 16 | 91 | 7 | 7 | 2 | 480 |
| 46 | 4836 | 73 | 17 | 91 | 7 | 7 | 2 | 490 |
| 47 | 4949 | 74 | 17 | 91 | 7 | 7 | 2 | 500 |
| 48 | 5064 | 76 | 17 | 92 | 8 | 7 | 2 | 510 |
| 49 | 5181 | 77 | 17 | 92 | 8 | 7 | 2 | 520 |
| 50 | 5300 | 78 | 18 | 92 | 8 | 7 | 3 | 530 |
| Lv | HP | STR | MAG | VIT | SPR | SPD | EVA | EXP |
| --- | --- | --- | --- | --- | --- | --- | --- | --- |
| 51 | 5421 | 79 | 18 | 92 | 8 | 7 | 3 | 540 |
| 52 | 5544 | 81 | 18 | 93 | 8 | 7 | 3 | 550 |
| 53 | 5669 | 82 | 19 | 93 | 8 | 7 | 3 | 560 |
| 54 | 5796 | 84 | 19 | 93 | 8 | 7 | 3 | 570 |
| 55 | 5925 | 85 | 19 | 93 | 8 | 8 | 3 | 580 |
| 56 | 6056 | 86 | 20 | 94 | 8 | 8 | 3 | 590 |
| 57 | 6189 | 87 | 20 | 94 | 8 | 8 | 3 | 600 |
| 58 | 6324 | 89 | 20 | 94 | 8 | 8 | 3 | 610 |
| 59 | 6461 | 90 | 20 | 94 | 8 | 8 | 3 | 620 |
| 60 | 6600 | 91 | 21 | 95 | 8 | 8 | 3 | 630 |
| Lv | HP | STR | MAG | VIT | SPR | SPD | EVA | EXP |
| --- | --- | --- | --- | --- | --- | --- | --- | --- |
| 61 | 6741 | 93 | 21 | 95 | 8 | 8 | 3 | 640 |
| 62 | 6884 | 94 | 21 | 95 | 8 | 8 | 3 | 650 |
| 63 | 7029 | 95 | 21 | 95 | 8 | 8 | 3 | 660 |
| 64 | 7176 | 97 | 22 | 96 | 9 | 8 | 3 | 670 |
| 65 | 7325 | 98 | 22 | 96 | 9 | 9 | 3 | 680 |
| 66 | 7476 | 99 | 22 | 96 | 9 | 9 | 3 | 690 |
| 67 | 7629 | 101 | 23 | 96 | 9 | 9 | 3 | 700 |
| 68 | 7784 | 102 | 23 | 97 | 9 | 9 | 3 | 710 |
| 69 | 7941 | 103 | 23 | 97 | 9 | 9 | 3 | 720 |
| 70 | 8100 | 105 | 24 | 97 | 9 | 9 | 4 | 730 |
| Lv | HP | STR | MAG | VIT | SPR | SPD | EVA | EXP |
| --- | --- | --- | --- | --- | --- | --- | --- | --- |
| 71 | 8261 | 106 | 24 | 97 | 9 | 9 | 4 | 740 |
| 72 | 8424 | 107 | 24 | 98 | 9 | 9 | 4 | 750 |
| 73 | 8589 | 108 | 24 | 98 | 9 | 9 | 4 | 760 |
| 74 | 8756 | 110 | 25 | 98 | 9 | 9 | 4 | 770 |
| 75 | 8925 | 111 | 25 | 98 | 9 | 10 | 4 | 780 |
| 76 | 9096 | 112 | 25 | 99 | 9 | 10 | 4 | 790 |
| 77 | 9269 | 114 | 25 | 99 | 9 | 10 | 4 | 800 |
| 78 | 9444 | 115 | 26 | 99 | 9 | 10 | 4 | 810 |
| 79 | 9621 | 116 | 26 | 99 | 9 | 10 | 4 | 820 |
| 80 | 9800 | 118 | 26 | 100 | 10 | 10 | 4 | 830 |
| Lv | HP | STR | MAG | VIT | SPR | SPD | EVA | EXP |
| --- | --- | --- | --- | --- | --- | --- | --- | --- |
| 81 | 9981 | 119 | 26 | 100 | 10 | 10 | 4 | 840 |
| 82 | 10164 | 120 | 27 | 100 | 10 | 10 | 4 | 850 |
| 83 | 10349 | 121 | 27 | 100 | 10 | 10 | 4 | 860 |
| 84 | 10536 | 123 | 27 | 101 | 10 | 10 | 4 | 870 |
| 85 | 10725 | 124 | 27 | 101 | 10 | 11 | 4 | 880 |
| 86 | 10916 | 125 | 28 | 101 | 10 | 11 | 4 | 890 |
| 87 | 11109 | 126 | 28 | 101 | 10 | 11 | 4 | 900 |
| 88 | 11304 | 128 | 28 | 102 | 10 | 11 | 4 | 910 |
| 89 | 11501 | 129 | 28 | 102 | 10 | 11 | 4 | 920 |
| 90 | 11700 | 130 | 29 | 102 | 10 | 11 | 5 | 930 |
| Lv | HP | STR | MAG | VIT | SPR | SPD | EVA | EXP |
| --- | --- | --- | --- | --- | --- | --- | --- | --- |
| 91 | 11901 | 132 | 29 | 102 | 10 | 11 | 5 | 940 |
| 92 | 12104 | 133 | 29 | 103 | 10 | 11 | 5 | 950 |
| 93 | 12309 | 134 | 29 | 103 | 10 | 11 | 5 | 960 |
| 94 | 12516 | 136 | 30 | 103 | 10 | 11 | 5 | 970 |
| 95 | 12725 | 137 | 30 | 103 | 10 | 12 | 5 | 980 |
| 96 | 12936 | 138 | 30 | 104 | 11 | 12 | 5 | 990 |
| 97 | 13149 | 139 | 30 | 104 | 11 | 12 | 5 | 1000 |
| 98 | 13364 | 141 | 31 | 104 | 11 | 12 | 5 | 1010 |
| 99 | 13581 | 142 | 31 | 104 | 11 | 12 | 5 | 1020 |
| 100 | 13800 | 143 | 31 | 105 | 11 | 12 | 5 | 1030 |
Righty is an enemy from Final Fantasy VIII. It appears as a huge hand protruding from the ground, often accompanying Lefty and Vysage.
Righty depends on physical attacks. Its Slap and Shake attacks target one party member, although the latter will deal more critical damage than the former.
Righty is one of the few non-boss monsters that is unaffected by Quistis's Degenerator Limit Break, Selphie's Rapture and Odin never appears against it. The others are Grat, Vysage, Lefty, Cactuar, Tonberry, Esthar Soldier (Terminator), UFO? and PuPu.
Related enemies
Edit