Righty
ドロマニ (

Doromani

?)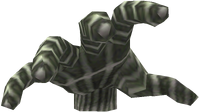 Statistics
Level
HP

(Lv)² + 20(Lv) + 1800

Level
HP

(Lv)² + 20(Lv) + 1800

1
1,821
19
2,541
STR

([5(Lv)] + [(Lv) / 2] - [(Lv)² / 500] + 44) / 4

MAG

([(Lv)] + [(Lv) / 2] - [(Lv)² / 360] + 4) / 4

STR

([5(Lv)] + [(Lv) / 2] - [(Lv)² / 500] + 44) / 4

MAG

([(Lv)] + [(Lv) / 2] - [(Lv)² / 360] + 4) / 4

12
1
37
7
VIT

((Lv) / 4) - (Lv) + (Lv) + 80

SPR

((Lv) / 16) - (Lv) + (Lv) + 5

VIT

((Lv) / 4) - (Lv) + (Lv) + 80

SPR

((Lv) / 16) - (Lv) + (Lv) + 5

80
5
84
6
SPD

((Lv) / 5) - [(Lv) / 10] + 2

EVA

((Lv) / 10) - [(Lv) / 20]

SPD

((Lv) / 5) - [(Lv) / 10] + 2

EVA

((Lv) / 10) - [(Lv) / 20]

2
0
4
1
EXP

10(Lv)² + 30

AP
EXP

10(Lv)² + 30

AP
40
3
220
3
Righty
ドロマニ (

Doromani

?)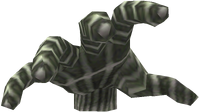 Statistics
Level
HP

(Lv)² + 20(Lv) + 1800

Level
HP

(Lv)² + 20(Lv) + 1800

20
2,600
29
3,221
STR

([5(Lv)] + [(Lv) / 2] - [(Lv)² / 500] + 44) / 4

MAG

([(Lv)] + [(Lv) / 2] - [(Lv)² / 360] + 4) / 4

STR

([5(Lv)] + [(Lv) / 2] - [(Lv)² / 500] + 44) / 4

MAG

([(Lv)] + [(Lv) / 2] - [(Lv)² / 360] + 4) / 4

38
8
50
11
VIT

((Lv) / 4) - (Lv) + (Lv) + 80

SPR

((Lv) / 16) - (Lv) + (Lv) + 5

VIT

((Lv) / 4) - (Lv) + (Lv) + 80

SPR

((Lv) / 16) - (Lv) + (Lv) + 5

85
6
87
6
SPD

((Lv) / 5) - [(Lv) / 10] + 2

EVA

((Lv) / 10) - [(Lv) / 20]

SPD

((Lv) / 5) - [(Lv) / 10] + 2

EVA

((Lv) / 10) - [(Lv) / 20]

4
1
5
1
EXP

10(Lv)² + 30

AP
EXP

10(Lv)² + 30

AP
230
3
320
3
Righty
ドロマニ (

Doromani

?)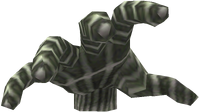 Statistics
Level
HP

(Lv)² + 20(Lv) + 1800

Level
HP

(Lv)² + 20(Lv) + 1800

30
3,300
100
13,800
STR

([5(Lv)] + [(Lv) / 2] - [(Lv)² / 500] + 44) / 4

MAG

([(Lv)] + [(Lv) / 2] - [(Lv)² / 360] + 4) / 4

STR

([5(Lv)] + [(Lv) / 2] - [(Lv)² / 500] + 44) / 4

MAG

([(Lv)] + [(Lv) / 2] - [(Lv)² / 360] + 4) / 4

52
11
143
31
VIT

((Lv) / 4) - (Lv) + (Lv) + 80

SPR

((Lv) / 16) - (Lv) + (Lv) + 5

VIT

((Lv) / 4) - (Lv) + (Lv) + 80

SPR

((Lv) / 16) - (Lv) + (Lv) + 5

87
6
105
11
SPD

((Lv) / 5) - [(Lv) / 10] + 2

EVA

((Lv) / 10) - [(Lv) / 20]

SPD

((Lv) / 5) - [(Lv) / 10] + 2

EVA

((Lv) / 10) - [(Lv) / 20]

5
2
12
5
EXP

10(Lv)² + 30

AP
EXP

10(Lv)² + 30

AP
330
3
1,030
3
| Lv | HP | STR | MAG | VIT | SPR | SPD | EVA | EXP |
| --- | --- | --- | --- | --- | --- | --- | --- | --- |
| 1 | 1821 | 12 | 1 | 80 | 5 | 2 | 0 | 40 |
| 2 | 1844 | 13 | 1 | 80 | 5 | 2 | 0 | 50 |
| 3 | 1869 | 15 | 2 | 80 | 5 | 2 | 0 | 60 |
| 4 | 1896 | 16 | 2 | 81 | 5 | 2 | 0 | 70 |
| 5 | 1925 | 17 | 2 | 81 | 5 | 3 | 0 | 80 |
| 6 | 1956 | 19 | 3 | 81 | 5 | 3 | 0 | 90 |
| 7 | 1989 | 20 | 3 | 81 | 5 | 3 | 0 | 100 |
| 8 | 2024 | 22 | 4 | 82 | 5 | 3 | 0 | 110 |
| 9 | 2061 | 23 | 4 | 82 | 5 | 3 | 0 | 120 |
| 10 | 2100 | 24 | 4 | 82 | 5 | 3 | 1 | 130 |
| Lv | HP | STR | MAG | VIT | SPR | SPD | EVA | EXP |
| --- | --- | --- | --- | --- | --- | --- | --- | --- |
| 11 | 2141 | 26 | 5 | 82 | 5 | 3 | 1 | 140 |
| 12 | 2184 | 27 | 5 | 83 | 5 | 3 | 1 | 150 |
| 13 | 2229 | 28 | 5 | 83 | 5 | 3 | 1 | 160 |
| 14 | 2276 | 30 | 6 | 83 | 5 | 3 | 1 | 170 |
| 15 | 2325 | 31 | 6 | 83 | 5 | 4 | 1 | 180 |
| 16 | 2376 | 33 | 7 | 84 | 6 | 4 | 1 | 190 |
| 17 | 2429 | 34 | 7 | 84 | 6 | 4 | 1 | 200 |
| 18 | 2484 | 35 | 7 | 84 | 6 | 4 | 1 | 210 |
| 19 | 2541 | 37 | 7 | 84 | 6 | 4 | 1 | 220 |
| 20 | 2600 | 38 | 8 | 85 | 6 | 4 | 1 | 230 |
| Lv | HP | STR | MAG | VIT | SPR | SPD | EVA | EXP |
| --- | --- | --- | --- | --- | --- | --- | --- | --- |
| 21 | 2661 | 39 | 8 | 85 | 6 | 4 | 1 | 240 |
| 22 | 2724 | 41 | 9 | 85 | 6 | 4 | 1 | 250 |
| 23 | 2789 | 42 | 9 | 85 | 6 | 4 | 1 | 260 |
| 24 | 2856 | 43 | 9 | 86 | 6 | 4 | 1 | 270 |
| 25 | 2925 | 45 | 10 | 86 | 6 | 5 | 1 | 280 |
| 26 | 2996 | 46 | 10 | 86 | 6 | 5 | 1 | 290 |
| 27 | 3069 | 47 | 10 | 86 | 6 | 5 | 1 | 300 |
| 28 | 3144 | 49 | 11 | 87 | 6 | 5 | 1 | 310 |
| 29 | 3221 | 50 | 11 | 87 | 6 | 5 | 1 | 320 |
| 30 | 3300 | 52 | 11 | 87 | 6 | 5 | 2 | 330 |
| Lv | HP | STR | MAG | VIT | SPR | SPD | EVA | EXP |
| --- | --- | --- | --- | --- | --- | --- | --- | --- |
| 31 | 3381 | 53 | 12 | 87 | 6 | 5 | 2 | 340 |
| 32 | 3464 | 54 | 12 | 88 | 7 | 5 | 2 | 350 |
| 33 | 3549 | 55 | 12 | 88 | 7 | 5 | 2 | 360 |
| 34 | 3636 | 57 | 13 | 88 | 7 | 5 | 2 | 370 |
| 35 | 3725 | 58 | 13 | 88 | 7 | 6 | 2 | 380 |
| 36 | 3816 | 60 | 13 | 89 | 7 | 6 | 2 | 390 |
| 37 | 3909 | 61 | 14 | 89 | 7 | 6 | 2 | 400 |
| 38 | 4004 | 62 | 14 | 89 | 7 | 6 | 2 | 410 |
| 39 | 4101 | 63 | 14 | 89 | 7 | 6 | 2 | 420 |
| 40 | 4200 | 65 | 15 | 90 | 7 | 6 | 2 | 430 |
| Lv | HP | STR | MAG | VIT | SPR | SPD | EVA | EXP |
| --- | --- | --- | --- | --- | --- | --- | --- | --- |
| 41 | 4301 | 66 | 15 | 90 | 7 | 6 | 2 | 440 |
| 42 | 4404 | 68 | 15 | 90 | 7 | 6 | 2 | 450 |
| 43 | 4509 | 69 | 15 | 90 | 7 | 6 | 2 | 460 |
| 44 | 4616 | 70 | 16 | 91 | 7 | 6 | 2 | 470 |
| 45 | 4725 | 71 | 16 | 91 | 7 | 7 | 2 | 480 |
| 46 | 4836 | 73 | 17 | 91 | 7 | 7 | 2 | 490 |
| 47 | 4949 | 74 | 17 | 91 | 7 | 7 | 2 | 500 |
| 48 | 5064 | 76 | 17 | 92 | 8 | 7 | 2 | 510 |
| 49 | 5181 | 77 | 17 | 92 | 8 | 7 | 2 | 520 |
| 50 | 5300 | 78 | 18 | 92 | 8 | 7 | 3 | 530 |
| Lv | HP | STR | MAG | VIT | SPR | SPD | EVA | EXP |
| --- | --- | --- | --- | --- | --- | --- | --- | --- |
| 51 | 5421 | 79 | 18 | 92 | 8 | 7 | 3 | 540 |
| 52 | 5544 | 81 | 18 | 93 | 8 | 7 | 3 | 550 |
| 53 | 5669 | 82 | 19 | 93 | 8 | 7 | 3 | 560 |
| 54 | 5796 | 84 | 19 | 93 | 8 | 7 | 3 | 570 |
| 55 | 5925 | 85 | 19 | 93 | 8 | 8 | 3 | 580 |
| 56 | 6056 | 86 | 20 | 94 | 8 | 8 | 3 | 590 |
| 57 | 6189 | 87 | 20 | 94 | 8 | 8 | 3 | 600 |
| 58 | 6324 | 89 | 20 | 94 | 8 | 8 | 3 | 610 |
| 59 | 6461 | 90 | 20 | 94 | 8 | 8 | 3 | 620 |
| 60 | 6600 | 91 | 21 | 95 | 8 | 8 | 3 | 630 |
| Lv | HP | STR | MAG | VIT | SPR | SPD | EVA | EXP |
| --- | --- | --- | --- | --- | --- | --- | --- | --- |
| 61 | 6741 | 93 | 21 | 95 | 8 | 8 | 3 | 640 |
| 62 | 6884 | 94 | 21 | 95 | 8 | 8 | 3 | 650 |
| 63 | 7029 | 95 | 21 | 95 | 8 | 8 | 3 | 660 |
| 64 | 7176 | 97 | 22 | 96 | 9 | 8 | 3 | 670 |
| 65 | 7325 | 98 | 22 | 96 | 9 | 9 | 3 | 680 |
| 66 | 7476 | 99 | 22 | 96 | 9 | 9 | 3 | 690 |
| 67 | 7629 | 101 | 23 | 96 | 9 | 9 | 3 | 700 |
| 68 | 7784 | 102 | 23 | 97 | 9 | 9 | 3 | 710 |
| 69 | 7941 | 103 | 23 | 97 | 9 | 9 | 3 | 720 |
| 70 | 8100 | 105 | 24 | 97 | 9 | 9 | 4 | 730 |
| Lv | HP | STR | MAG | VIT | SPR | SPD | EVA | EXP |
| --- | --- | --- | --- | --- | --- | --- | --- | --- |
| 71 | 8261 | 106 | 24 | 97 | 9 | 9 | 4 | 740 |
| 72 | 8424 | 107 | 24 | 98 | 9 | 9 | 4 | 750 |
| 73 | 8589 | 108 | 24 | 98 | 9 | 9 | 4 | 760 |
| 74 | 8756 | 110 | 25 | 98 | 9 | 9 | 4 | 770 |
| 75 | 8925 | 111 | 25 | 98 | 9 | 10 | 4 | 780 |
| 76 | 9096 | 112 | 25 | 99 | 9 | 10 | 4 | 790 |
| 77 | 9269 | 114 | 25 | 99 | 9 | 10 | 4 | 800 |
| 78 | 9444 | 115 | 26 | 99 | 9 | 10 | 4 | 810 |
| 79 | 9621 | 116 | 26 | 99 | 9 | 10 | 4 | 820 |
| 80 | 9800 | 118 | 26 | 100 | 10 | 10 | 4 | 830 |
| Lv | HP | STR | MAG | VIT | SPR | SPD | EVA | EXP |
| --- | --- | --- | --- | --- | --- | --- | --- | --- |
| 81 | 9981 | 119 | 26 | 100 | 10 | 10 | 4 | 840 |
| 82 | 10164 | 120 | 27 | 100 | 10 | 10 | 4 | 850 |
| 83 | 10349 | 121 | 27 | 100 | 10 | 10 | 4 | 860 |
| 84 | 10536 | 123 | 27 | 101 | 10 | 10 | 4 | 870 |
| 85 | 10725 | 124 | 27 | 101 | 10 | 11 | 4 | 880 |
| 86 | 10916 | 125 | 28 | 101 | 10 | 11 | 4 | 890 |
| 87 | 11109 | 126 | 28 | 101 | 10 | 11 | 4 | 900 |
| 88 | 11304 | 128 | 28 | 102 | 10 | 11 | 4 | 910 |
| 89 | 11501 | 129 | 28 | 102 | 10 | 11 | 4 | 920 |
| 90 | 11700 | 130 | 29 | 102 | 10 | 11 | 5 | 930 |
| Lv | HP | STR | MAG | VIT | SPR | SPD | EVA | EXP |
| --- | --- | --- | --- | --- | --- | --- | --- | --- |
| 91 | 11901 | 132 | 29 | 102 | 10 | 11 | 5 | 940 |
| 92 | 12104 | 133 | 29 | 103 | 10 | 11 | 5 | 950 |
| 93 | 12309 | 134 | 29 | 103 | 10 | 11 | 5 | 960 |
| 94 | 12516 | 136 | 30 | 103 | 10 | 11 | 5 | 970 |
| 95 | 12725 | 137 | 30 | 103 | 10 | 12 | 5 | 980 |
| 96 | 12936 | 138 | 30 | 104 | 11 | 12 | 5 | 990 |
| 97 | 13149 | 139 | 30 | 104 | 11 | 12 | 5 | 1000 |
| 98 | 13364 | 141 | 31 | 104 | 11 | 12 | 5 | 1010 |
| 99 | 13581 | 142 | 31 | 104 | 11 | 12 | 5 | 1020 |
| 100 | 13800 | 143 | 31 | 105 | 11 | 12 | 5 | 1030 |
Righty is an enemy from Final Fantasy VIII. It appears as a huge hand protruding from the ground, often accompanying Lefty and Vysage.
Righty depends on physical attacks. Its Slap and Shake attacks target one party member, although the latter will deal more critical damage than the former.
Righty is one of the few non-boss monsters that is unaffected by Quistis's Degenerator Limit Break, Selphie's Rapture and Odin never appears against it. The others are Grat, Vysage, Lefty, Cactuar, Tonberry, Esthar Soldier (Terminator), UFO? and PuPu.
Related enemies
Edit
Ad blocker interference detected!
Wikia is a free-to-use site that makes money from advertising. We have a modified experience for viewers using ad blockers

Wikia is not accessible if you've made further modifications. Remove the custom ad blocker rule(s) and the page will load as expected.