Relm:

I couldn't miss the chance to practice my drawing!

This article is in need of a few pictures. Perhaps you can help by uploading a picture.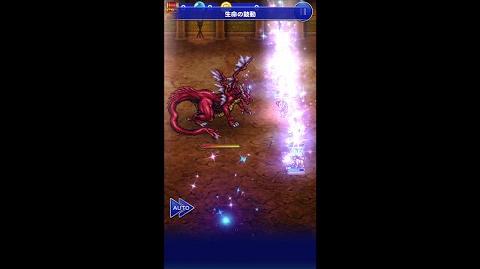 Pulse of Life (生命の波動 or 生命の鼓動, Seimei no Hadō?, lit. Surge of Life) is a recurring ability in the series. It is often a Limit Break ability, originally used by Aerith Gainsborough.
Appearances
Edit
VII Pulse of Life is a Limit Level 3 ability for Aerith, obtained after using Planet Protector five times. It fully restores the party's HP and MP, as well as cures all negative statuses.
XIV Pulse of Life is the Level 3 Limit Break for the White Mage job, which fully restores all nearby allies' HP and MP, as well as revive any KO'd allies in a Weakened state.