Ad blocker interference detected!
Wikia is a free-to-use site that makes money from advertising. We have a modified experience for viewers using ad blockers

Wikia is not accessible if you've made further modifications. Remove the custom ad blocker rule(s) and the page will load as expected.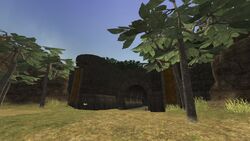 The bustle of the fisherman's guild and the clockwork splashes of landing airships are common sounds in Port Windurst. Many new adventurers in Vana'diel who are aligned with the Federation of Windurst take their first steps in this zone.
Port Windurst is home to several federation establishments including the Air Travel Agency, the Consulate of Bastok, the Fisherman's Guild, the Fishmonger Landing, the Orastery, Shiva's Gate and several warehouses. XI