PlayOnline
Talk

11
13,960 pages on
this wiki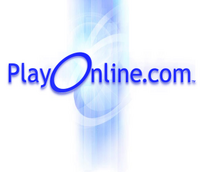 PlayOnline is Square Enix's online hub for its multiplayer games. For Americans, its functionality is mostly to support and enable access to Final Fantasy XI at this point. The utility also allowed users to connect to play Tetra Master, an online version of Final Fantasy IX's card game, but in this case, the player is allowed to face off versus other human opponents over the internet. The online Tetra Master game was closed on December 31st 2010 due to it's unpopularity.
PlayOnline Viewer
Edit
The PlayOnline viewer is a computer program available to players of one or more of Square Enix's online games. There is no way to download the software independently. The viewer is, more or less, similar regardless of platform. Currently it is available to users on PlayStation 2, PC, and Xbox 360. Though there is a version downloadable onto PlayStation 3, the viewer and Final Fantasy XI play through PS2 emulation at this point.
The PlayOnline viewer allows access to email, chat rooms, friends list, news about Square Enix games, and downloadable wallpapers, as well as access to Square Enix music for Verizon and Sprint Cell phones.
The Old PlayOnline.com
Edit
Many players of Final Fantasy IX will recognize the name PlayOnline, since it was to function as an online source of information on recently released Final Fantasy games in conjunction with printed strategy guides. Upon the creation of the modern PlayOnline, this information migrated to Square-Enix's homepage.
Other Supported Titles
Edit
PlayOnline has increased functionality for Japanese users and to match, PlayOnline.com in Japanese exists as more than a Final Fantasy XI site. It also provides service to other games like Front Mission Online, an online multiplayer version of Square's popular Front Mission strategy role-playing game. The game has so far only been released in Japan and is not likely to be released in the United States or Europe. The Japanese version of Everquest II, despite it being developed and distributed by Sony Online Entertainment (SOE), is also accessed through PlayOnline.
External links
Edit