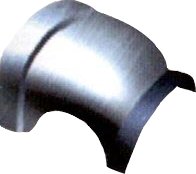 Platinum Fist (プラチナフィスト, Purachina Fisuto?, lit. Platina Fist) is a recurring weapon in the series.
Appearances
Edit
VII Platinum Fist is a mid-ranked weapon for Tifa, providing 30 Attack, 108 Atk%, 7 Magic, and four unlinked materia slots with Double growth. It can be bought for 2,700 gil at Junon after obtaining the Highwind or found as treasure in Nibelheim before going to disc 2.

This article or section is a stub about equipment in Final Fantasy Airborne Brigade. You can help the Final Fantasy Wiki by expanding it.
Weapon
Category
Level
Attack
Magic
Mind
Platinum Fist (VII)

Fists
1
85
0
0
20
120
0
0
30
137
0
0
35
146
0
0
Additional stats: Accuracy +95
Unique Soul Break: Burning Arrow (Tifa)