Ad blocker interference detected!
Wikia is a free-to-use site that makes money from advertising. We have a modified experience for viewers using ad blockers

Wikia is not accessible if you've made further modifications. Remove the custom ad blocker rule(s) and the page will load as expected.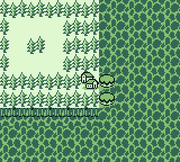 Northeast Town (北東の島の町, Hokutou no Shima no Machi?) is a location in The Final Fantasy Legend.
After finding the island that can sail like a ship, they head towards this town. The party will learn valuable information in the town, they learn that Sei-Ryu lives in the castle at the bottom of the ocean. Another citizen tells them that if the Airseed is put into the ocean, it'll produce oxygen. The last bit of information is a citizen warning the party to stay away from the old man living on the southern island.
Equipment

Edit

| Name | Cost |
| --- | --- |
| Punch | 500 GP |
| Kick | 1,100 GP |
| Butt | 2,100 GP |
| X-Kick | 4,100 GP |
| Judo | 8,100 GP |
| Karate | 15,100 GP |
| Counter | 510 GP |
| Tempter | 750 GP |