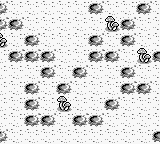 Mushrooms (きのこの森, Kinoko no Mori?) is a location in Final Fantasy Legend III. To the left of the stairs that leads back up to Porle, there are six mushrooms full of treasures, but not all of them have treasure chest in them. Two out of the six only contains a healing spring in them. The other four have treasures in them. The six Mushrooms are all located near one another.
Serpent
105mm
Hatamoto
Brain
Mephisto
Succubus
Nix
Naga
The two mushrooms that only contain a healing springs are in the shape of a mushroom.
Ad blocker interference detected!
Wikia is a free-to-use site that makes money from advertising. We have a modified experience for viewers using ad blockers

Wikia is not accessible if you've made further modifications. Remove the custom ad blocker rule(s) and the page will load as expected.