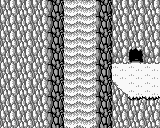 Mt. Rocks (奇岩山の洞窟, Kigan no Yama?) is a two-part dungeon in Final Fantasy Adventure.
Sumo heads after Garuda by passing through Mt. Rocks. Once Sumo crosses the bridge near the end of the mountain, the bridge across a chasm will collapse and Sumo will not be able to return.
First Cave
Edit
Second Cave
Edit
Treasures
Edit
Ad blocker interference detected!
Wikia is a free-to-use site that makes money from advertising. We have a modified experience for viewers using ad blockers

Wikia is not accessible if you've made further modifications. Remove the custom ad blocker rule(s) and the page will load as expected.