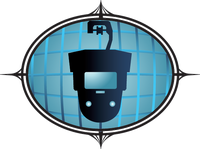 Monorail is a method of travel in Lightning Returns: Final Fantasy XIII. By expending gil and time, Lightning can easily move between the four main locations of Nova Chrysalia. It costs 100 gil to ride the monorail. Riding the monorail causes Lightning to lose 1 hour of the world's time. The player can find the train schedules posted on the stations.
Taking each route earns the Perfect Passenger achievement.

This article or section is a stub about Lightning Returns: Final Fantasy XIII. You can help the Final Fantasy Wiki by expanding it.
Ad blocker interference detected!
Wikia is a free-to-use site that makes money from advertising. We have a modified experience for viewers using ad blockers

Wikia is not accessible if you've made further modifications. Remove the custom ad blocker rule(s) and the page will load as expected.