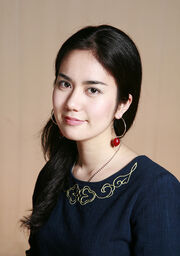 Mina Sakai is a singer who provided vocals for the "Sulyya Springs", "Will to Fight", and "Gapra Whitewood" tracks from Final Fantasy XIII. All three songs are reused in Final Fantasy XIII-2.
Sakai was born in Obihiro, Hokkaido, Japan on January 5, 1983.
Mina and Masashi Hamauzu founded the musical group, IMERUAT, in 2011. Imeruat means "lightning" in Ainu language.
External links
Edit
Ad blocker interference detected!
Wikia is a free-to-use site that makes money from advertising. We have a modified experience for viewers using ad blockers

Wikia is not accessible if you've made further modifications. Remove the custom ad blocker rule(s) and the page will load as expected.