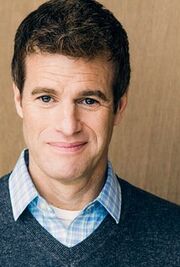 Mike Rock is an American actor and voice actor. He is the voice of Nero the Sable in Dirge of Cerberus -Final Fantasy VII- and Crisis Core -Final Fantasy VII-.
Background
Edit
Outside of the series, Rock is best known as the former announcer on NFL Replay. He has also had numerous minor roles in American comedy television shows.
External links
Edit
Ad blocker interference detected!
Wikia is a free-to-use site that makes money from advertising. We have a modified experience for viewers using ad blockers

Wikia is not accessible if you've made further modifications. Remove the custom ad blocker rule(s) and the page will load as expected.