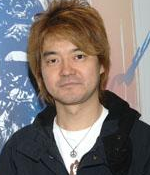 Michio Okamiya (岡宮 道生, Okamiya Michio) was the rhythm (and occasionally lead) guitarist of the Black Mages. He used to work in the Publicity Department of Square Enix and served as a producer of Romancing SaGa 3, until he was asked to join the band.
Okamiya's first work in a musical project was the arrangement of Final Fantasy X's opening song theme "Otherworld".
Ad blocker interference detected!
Wikia is a free-to-use site that makes money from advertising. We have a modified experience for viewers using ad blockers

Wikia is not accessible if you've made further modifications. Remove the custom ad blocker rule(s) and the page will load as expected.