Cid:

Oh, shut up and help me remodel the Menu (Revenant Wings) page!

Please expand this article into a full one. More details can be found, and this request can be discussed, on the associated

discussion page

.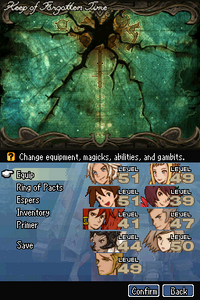 The following entails the contents of the main menu in Final Fantasy XII: Revenant Wings.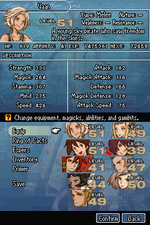 Shows the stats of each of the playable leaders.

Equipment
Edit
Allows the player to change/equip weapons, armor and accessories.

Magick/Ability
Edit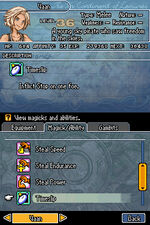 Allows the player to check magicks and abilities to see descriptions/effects of each ability/magick.

Allows the player to set up a gambit for each leader.

Ring of Pacts
Edit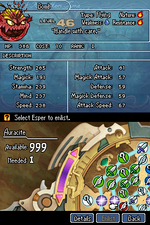 Allows the player to purchase Yarhi with the appropriate amount of auracite.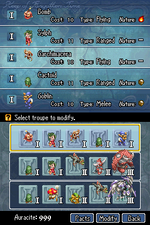 Allows the player to assign Espers to a troupe. Allowing two Level 1, Two Level 2, and One Level 3 Esper to each troupe. Up to three troupes can be created, but only one can be used at a time.
Inventory
Edit
Allows the player to see what weapons, armor, accessories, and materials they have.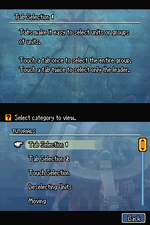 Acts as a tutorial/reminder of how to play the game.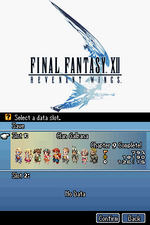 Allows the player to save up to two games.

Ad blocker interference detected!
Wikia is a free-to-use site that makes money from advertising. We have a modified experience for viewers using ad blockers

Wikia is not accessible if you've made further modifications. Remove the custom ad blocker rule(s) and the page will load as expected.