Relm:

I couldn't miss the chance to practice my drawing!

This article is in need of a few pictures. Perhaps you can help by uploading and adding a picture or two.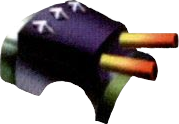 Master Fist (マスターフィスト, Masutā Fisuto?), also known as Master Fists, is a recurring weapon in the series. It is usually a powerful knuckle that provides high attack power.
Appearances
Edit
VII Master Fist is the third strongest weapon for Tifa, found in a chest in the shop at Shinra Bldg. (disc 2). It provides 38 Attack, 108 Attack%, and 6 single materia slots with Normal growth.
Master Fist comes with an unique damage formula, depending on what status effects Tifa is inflicted with:
Damage = Damage * (1 + 1 each for Near-death, Poison, Sadness, Silence, Slow and Darkness Statuses, + 2 each for Death-sentence and Slow-numb Statuses)
TYPE0 Master Fists is a weapon for Eight which increases his attack by 58. In the PSP version it is unlocked by bringing Eight to 200 multiplayer missions. In the HD version it is unlocked in the Akademeia Armory for 35,000 gil after hitting 200 Killsights with Eight.
Non-Final Fantasy Appearances
Edit
Ad blocker interference detected!
Wikia is a free-to-use site that makes money from advertising. We have a modified experience for viewers using ad blockers

Wikia is not accessible if you've made further modifications. Remove the custom ad blocker rule(s) and the page will load as expected.