Welcome to the Final Fantasy Wiki,
the Final Fantasy resource that anyone can edit.
Started March 13, 2005, the wiki has more information than Cid could research!
Spoilers are appropriately enclosed in spoiler tags. See our policy for details.
The Final Fantasy Wiki's Featured Article
Only the chosen may enter that land. The chosen will touch all creation, and obtain that which is truth. It is reason outside of reason—the reason of Agito. It is power—the authority of Agito. The sage proclaims: 'In all things, there is meaning. In all things, mourning will end. Make your choice: will you choose reason, or the power of kings?'
And unto him, I reply: 'I will become Agito. I will sound the knell to shake all the world. When nine and nine meet nine, the depths of reason shall stir. When the seal of creation is broken, a voice like thunder shall sound, and thou shalt know—we have arrived.'
—The Nameless Tome 14:7
Agito (アギト, Agito?) is a term from the world of Orience in Final Fantasy Type-0 and its prequel Final Fantasy Agito. The Agito is a messiah prophesied in ancient mythology to appear at the time of Tempus Finis, an apocalyptic calamity. The legend of the Agito is written in the Nameless Tome. (more...)
This Week's Featured Image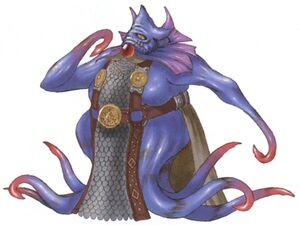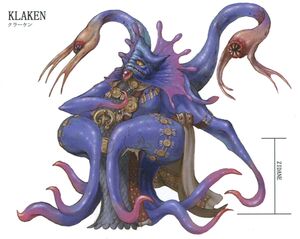 Concept artwork of the Water Guardian (left) and Kraken (right) from Final Fantasy IX. Each classical element has a guardians of Terra associated with it, guarding the Elemental Mirrors in their respective shrines. The four mirrors unlock the Shimmering Island, a portal to Terra, a twin world to Gaia. Terra is the site of Pandemonium, the castle of Garland and where Kuja enters Trance and assumes the form of Trance Kuja.
The player controls Zidane and Quina as they defeat the Earth Guardian and collect the Earth Mirror, while the other Guardians are defeated by other party members outside of the player's control. Unlike the Fire Guardian and Wind Guardian, Garnet and Eiko's victory over the Water Guardian is not shown in a cutscene.
When the party is traveling through Memoria, the game's final dungeon, the four Guardians reappear and morph into their true forms, just as they were in Final Fantasy; the Water Guardian is fought in the form of the Kraken. Thus, the Water Guardian art is something of a curiosity: it never appears in the game, but its artwork still exists, even though the Kraken has its own model and artwork.