Machina (Final Fantasy X)
Talk

4
13,972 pages on
this wiki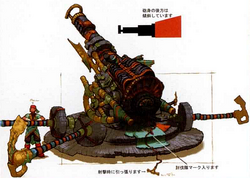 "Long time ago, there were a whole lot of cities in Spira. Big cities with machina -machines- to run 'em. People played all day and let the machina do the work."
Machina (マキナ, Makina?) is the term used for any kind of powered machines in Final Fantasy X and Final Fantasy X-2. Machina are forbidden by Yevon due to their potentially destructive nature, save for a few exceptions (such as the blitzball sphere pool). The Al Bhed are considered heretics for their rebellion against Yevon's doctrine, as well as their salvage and use of ancient machina.
1000 years before the beginning of the game, machina were in common use. When war broke out between Bevelle and Zanarkand, Bevelle using mainly machina to fight while Zanarkand depended upon its summoners, Zanarkand was left devastated. Yu Yevon, the leader of Zanarkand, created the Dream Zanarkand and Sin to guard it. Yu Yevon's daughter, Yunalesca, agreed to give Bevelle a method to temporarily get rid of Sin in return for her father's undying fame, as well as the forbidding of all destructive machina.
By Final Fantasy X-2, machina have come into wider use due to the fall of Yevon as the main political force, although there are still those who are uncomfortable with their use. As a result, newly built machina are branded "machines" instead.
Some of the more known machina seen in the games are:

Using the Steal command on almost all Machina enemies in Final Fantasy X instantly defeats them (Crawler, Extractor and Oblitzerator are the only exceptions).
Etymology
Edit
The word "machina" in general usage is merely the Latin and Turkish word for "machine". In the English localization, "machina" is always pronounced [ˈmɑː.ki.nə] (ma-key-nah).