Final Fantasy X-2 Enemy
Lupus
ルプス (Rupusu)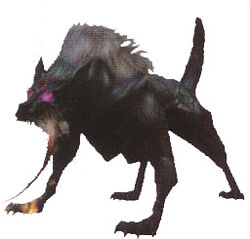 Lupine
Statistics
Level
HP
MP
27
1,262
10
Strength
Magic
Defense
37
12
4
M. Defense
Agility
Accuracy
2
93
0
Evasion
Luck
26
3
EXP
AP
Gil
188
1
80
Lupus
ルプス (Rupusu)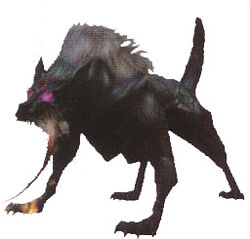 Lupine
Statistics
Level
HP
MP
32
3,455
10
Strength
Magic
Defense
38
12
6
M. Defense
Agility
Accuracy
3
112
0
Evasion
Luck
33
4
EXP
AP
Gil
240
2
130
Lupus is an enemy in Final Fantasy X-2. It can be annoying with its instant killing Killer Fang attack and gil-reducing 1,000 Gil Gnasher, but is otherwise not very powerful. In Oversoul, it has access to Quintuple Attack, which can be dangerous if the party is not leveled up enough. Setting up Protect will help with dealing with it, and using strong physical attacks or status attacks, such as Sleep, will also help.
Fiend Tale
Edit
In the Fiend Tale endings, a notable Lupus was once a boy named Rezzo who buried a time capsule with his friends Gaus, Cana, and Zyg before they were killed by Sin. Rezzo died attempting to protect the time capsule during a later attack by Sin. With no memory of his life before, Rezzo wandered before returning to the Moonflow dig up the capsule and gain closure from reading a letter from his younger self.
Etymology
Edit
[view · edit · purge]The gray wolf's binomial name is Canis lupus. Lupus is Latin for "wolf" and it is a loanword of Greek in origin, and may either be derived from λεοποσ (leopos), meaning "lion-footed," or from λουκᾶς (loukas), meaning "light."
Related enemies
Edit