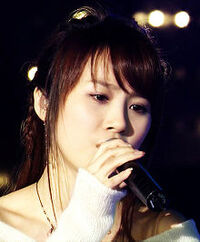 Lee Soo Young is a K-Pop singer who sung the Korean version of "Suteki da ne" for Final Fantasy X, titled "얼마나 좋을까" ("Eolmana Joheulkka"). She is recognized in Korea for her powerful voice and is considered one of Korea's most famous and accomplished ballad singers.
External links
Edit
Ad blocker interference detected!
Wikia is a free-to-use site that makes money from advertising. We have a modified experience for viewers using ad blockers

Wikia is not accessible if you've made further modifications. Remove the custom ad blocker rule(s) and the page will load as expected.