Ad blocker interference detected!
Wikia is a free-to-use site that makes money from advertising. We have a modified experience for viewers using ad blockers

Wikia is not accessible if you've made further modifications. Remove the custom ad blocker rule(s) and the page will load as expected.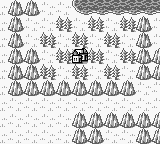 Lae (レイ, Rei?) is a location in Final Fantasy Legend III.
A mysterious disease is widespread and slowly changing the people of Lae into WaterHags. The only thing of value in this town is the Flushex Unit that can be found in the back of the town, and can easily be missed.
In the Present World, Lae has already disappeared into the sea and has become Lae's Bay. The town is only available in the Past. While Arthur is talking to Cronos, something rises from the depths of the bay, revealing the Castle of Chaos above the waters.
| Name | Cost |
| --- | --- |
| Fire | 500 G |
| Battle | 500 G |
| Razor | 700 G |
| Punch | 700 G |
| Name | Cost |
| --- | --- |
| Cure2 | 150 G |
| Relax | 200 G |
| Awake | 200 G |
| Calm | 200 G |
| Defense | 1500 G |
| Speed | 1500 G |
Flushex