Final Fantasy X-2 Enemy
Lacerta
ラセルタ (Raseruta)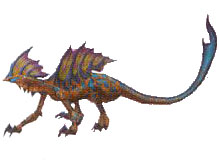 Reptile
Statistics
Level
HP
MP
72
12,324
62
Strength
Magic
Defense
188
18
144
M. Defense
Agility
Accuracy
12
113
0
Evasion
Luck
80
22
EXP
AP
Gil
750
1
200
| | |
| --- | --- |
| Location | Via Infinito Floors 81 - 99 |
| Chapters | 5 |
| Common Steal | Ether |
| Rare Steal | Ether x2 |
| Gil Steal | 850 |
| Common Drop | Chocobo Wing |
| Rare Drop | Sprint Shoes |
| Common Bribe | Bushido Lore |
| Rare Bribe | Bushido Lore x2 |
| Abilities | Rend |
| Blue Bullet | None |
| Status Resist | Eject (39), Zantetsu (10) |
| Status Immunity | Death, Petrification, Sleep, Silence, Darkness, Poison, Confusion, Berserk, Curse,Slow , Stop, Delay, Preparation Interruption, Multiple Damage |
| Other Information | Has innate Auto-Haste. |
Lacerta
ラセルタ (Raseruta)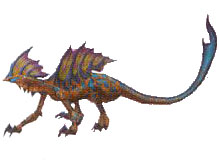 Reptile
Statistics
Level
HP
MP
86
13,556
62
Strength
Magic
Defense
188
18
144
M. Defense
Agility
Accuracy
12
136
0
Evasion
Luck
100
28
EXP
AP
Gil
980
2
1,200
| | |
| --- | --- |
| Location | Via Infinito Floors 81 - 99 |
| Chapters | 5 |
| Common Steal | Ether |
| Rare Steal | Ether x2 |
| Gil Steal | 1,500 |
| Common Drop | Speed Bracer |
| Rare Drop | Speed Bracer |
| Common Bribe | Bushido Lore x4 |
| Rare Bribe | Bushido Lore x6 |
| Abilities | Desperate Strike, Rend |
| Blue Bullet | None |
| Status Resist | Eject (39), Zantetsu (10) |
| Status Immunity | Death, Petrification, Sleep, Silence, Darkness, Poison, Confusion, Berserk, Curse, Slow , Stop, Delay, Preparation Interruption, Multiple Damage |
| Other Information | Has innate Auto-Haste. |
Normal: "The largest and most powerful of reptiles. It can regulate the damage it causes based on its opponent's strength. A formidable foe."
Oversoul: "Now able to reduce its target's HP by half in a single hit. As an added bonus, it remembers how much damage it has taken when counterattacking."
— Scan
Lacerta is a fiend, an enemy in Final Fantasy X-2. It has Haste automatically.
Fiend Tale
Edit
In the Fiend Tale endings, a notable Lacerta used to work for a Great Malboro before forced to leave due to his friend's sudden abuse. But learning of a spring whose water can restore good mood, Lacerta attempted to get the ill tempered Great Malboro to drink it. But in the end, Lacerta had to assert himself and became the abusive one in their relationship.
Etymology
Edit
[view · edit · purge]Lacerta is a constellation, but is also Latin for "lizard." It is also a genus of lizards in the family Lacertidae.
Related enemies
Edit