Konschtat Highlands
Talk

0
13,959 pages on
this wiki
This article is currently under construction
This article was previously either non-existent or all but empty, and is currently undergoing substantial construction by one or more users. Please refrain from editing the article until this construction tag has been removed.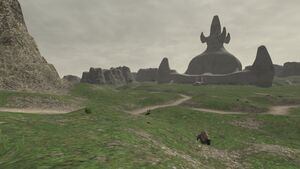 Locations
Edit
Aulgung Pass
Edit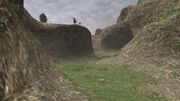 The sapling NM Ghillie Dhu can often be found along Aulgung Pass.

Crag of Dem
Edit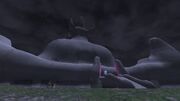 Dem Telepoint
Edit
Position: (I-6)
Chocobo Rental
Edit
Position: (J-6)
Stone Monument
Edit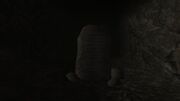 Position: (G-6)
In a cave located in a hill near the center of the Konschtat Highlands, a Stone Monument sits. It was erected during the Crystal era by the legendary explorer Gwynham Ironheart. It reads:
"The wind that blows incessantly through this area is called "Odin's Wrath." Seeing its potential use, some ingenious Bastokers decided to build windmills here, a long time ago.
Flourmills, to be exact. In this desolate land where nothing more than potatoes can grow, the wheat brought in from San d'Oria was a true lifesaver to Bastokers.
San d'Oria, in turn, relied on their consumption of its surplus wheat, and also on the flour that came back from Bastok's mills. The mills became the symbols of their mutual dependence.
Even in times of war between the two, this trade continued. Both armies' brass were infuriated, but none tried to disrupt it lest the bread disappeared from their own tables! Ah, the irony!
A toast, to the merchants!"
—Gwynham Ironheart, 750 Crystal Era
Planar Rift
Edit
Position: (G-4), (I-11), (J-8)
These mysterious rifts are disturbances in the fabric of time and space. It is from here that extradimensional invaders of unknown origin, collectively known as "Voidwalkers", breach into Vana'diel. To stem the tide of invasion, adventurers may volunteer themselves in Voidwatch operations to dispatch these intruders at the source. The fiend Gwynn Ap Nudd can be found at the Planar Rifts here.

Connected Areas
Edit
A path to Valkurm Dunes can be found in the northwest of this area.
A pass to the south lead to North Gustaberg.
The Pashhow Marshlands lie to the northeast of the highlands.
The entrance to the Gusgen Mines can be found in the east of this area.
A Dimensional Portal found at the Crag of Dem provides adventurers passage to Al'Taieu.
Examining the Shattered Telepoint at the Crag of Dem transports adventurers to the Hall of Transference.
An animated maw leads adventurers in possession of a traverser stone to the Konschtat Highlands, in the parallel realm of Abyssea.
Notorious Monsters
Edit