Karnak
Talk

0
13,965 pages on
this wiki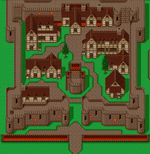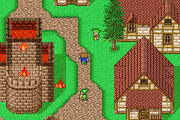 Karnak (カルナックの町, Karunakku no Machi?, lit. "Town of Karnak"), originally romanized Karnac, is a town in Final Fantasy V. It is accessible on both Bartz's World and Merged World. It is located north of the Library of the Ancients, although any land access to it has been blocked by the huge wall that Queen Karnak ordered her people to build.
Karnak's citizens lead comfortable lives, and the cost of items and weapons are low thanks to the Fire Crystal, which is hooked up to an amplification machine created by Cid, extracting the powers of the Crystal.
Karnak is a strong country with a great armory, all thanks to the power of the Fire Crystal. When Cid discovers that the machine he created to enhance the power of the Crystals is overusing it, he tries to deactivate it, but is caught by the Karnak militia and put in jail. This encourages Queen Karnak to demand a wall to be built, blocking the way of any scholars from the Library of the Ancients that may follow Cid's example.
Later, the Karnak Meteorite falls near Tule. Bartz Klauser and the other Warriors of Light reach the country of Karnak via a warp device in the Walse Meteorite, that takes them directly to the Karnak Meteorite. From there, they head to the town of Karnak, where they are arrested, since a witness saw them leaving the alien rock.
Armor Shop
Edit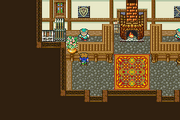 Weapon Shop
Edit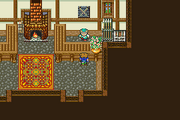 Weapon Shop (After Karnak Castle)
Edit
Item Shop
Edit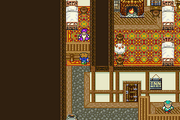 Magic Shop (White Magic)
Edit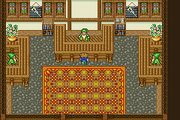 Magic Shop (Black Magic)
Edit
Magic Shop (Time Magic)
Edit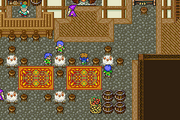 Outside (Bartz's World)
Edit
Outside (Merged World)
Edit
Musical Themes
Edit
"Cursed Lands" (呪いの地, Noroi no Chi?), also known as "Cursed Earth", is the background theme that plays at Karnak.
Etymology
Edit
Karnak is a city in Ancient Upper Egypt.