Cid:

Oh, shut up and help me remodel the KOKIA page!

Please expand this article into a full one. More details can be found, and this request can be discussed, on the associated

discussion page

.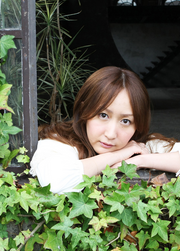 KOKIA, real name being Akiko Yoshida (吉田亜紀子, Yoshida Akiko?), is a Japanese/French singer-songwriter, who has provided vocals for two tracks of the original soundtrack of Final Fantasy XIII-2: "Noel's Theme" and "Noel's Theme ~Last Journey~".
External links
Edit
Ad blocker interference detected!
Wikia is a free-to-use site that makes money from advertising. We have a modified experience for viewers using ad blockers

Wikia is not accessible if you've made further modifications. Remove the custom ad blocker rule(s) and the page will load as expected.